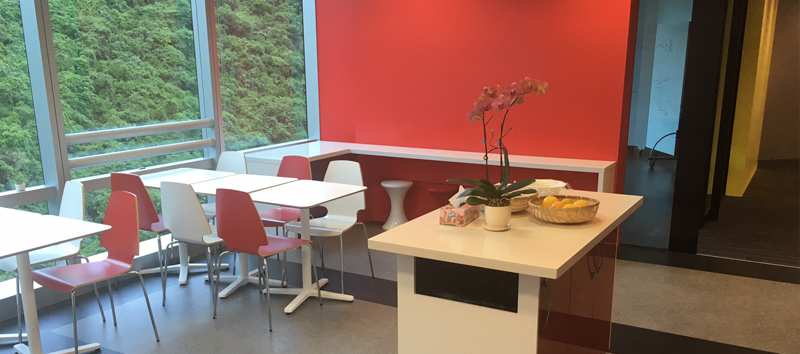 Hong Kong
The Hong Kong office is at the epicenter of RGA's Asian Markets business operations. Our multinational team partners with clients to launch first-to-market insurance innovations that protect millions of people across the region. The work pace is intense, and so is your growth potential as you will have exposure to multiple markets from emerging to mature. And during your off hours, you can enjoy Asia's world city, including its rich and complex cultural landscape and all the amenities. Hong Kong defies definition and so does RGA. If you are an innovative thinker with great curiosity, who wants challenging work in a competitive landscape and is driven by winning, apply now.

Sydney

Make a splash in Sydney, an iconic city and a center of change in the insurance sector. RGA Australia is a leading voice in helping insurers place more sustainable and profitable business through strategic claims management. The office is a hub of facultative underwriting and a range of retail, group, and financial reinsurance products and services.
Outside the office, employees enjoy the breathtaking Pacific coastline from Sydney's harbor, a lively food scene, and visits to the area's famous beaches. From urban cool to wild Australian bush, Sydney is a city of contrasts. Join the passionate and motivated people at RGA Australia, and make it your home.
Boston, Massachusetts: Society of Actuaries Annual Meeting
10/15-10/18
St. Louis, Missouri:
Maryville University
10/5 12:00 p.m. - 4:30 p.m.
Cortex STEM Fair
10/11 4:30 p.m.- 7:30 p.m.
Iowa City, Iowa: University of Iowa
10/4 - 1:00 p.m.- 4:00 p.m.
St. Louis, Missouri:
Washington University in St. Louis
9/13 10:00 a.m. - 7;00 p.m.
University of Missouri
9/21 10:00 p.m. - 3:00 p.m.
Webster University
9/26 1:30 p.m. - 4:00 p.m.
Saint Louis University
9/27 12:00 p.m. - 4:00 p.m.
Lindenwood University
9/28 3:00 p.m. - 6:00 p.m.
Illinois:
Illinois State University
9/19 5:00 p.m. - 8:00 p.m.
University of Illinois
9/21 7:00 p.m. - 9:00 p.m.
Northwestern University
9/26 12:00 p.m. - 4:00 p.m.
Wisconsin:

University of Wisconsin
9/19 4:00 p.m. - 8;00 p.m.
Tennessee:

Vanderbilt University
9/19 4:00 p.m. - 7:00 p.m.
Iowa:
Des Moines, Iowa: Drake University
9/21 5:00 p.m. - 7:00 p.m.
Iowa City, Iowa: University of Iowa
9/27 11:00 a.m. - 4:00 p.m.