Image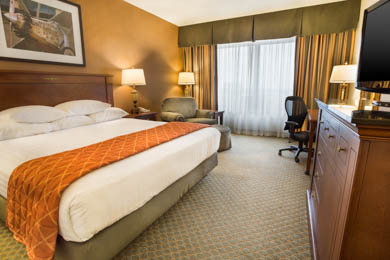 This is a bug fix for image insert
Risk Solutions
Streamline your underwriting decisions with a suite of advanced tools developed specifically to help clients navigate the accelerating and ever-changing insurance market.
May 2017 Edition of EHR News

Welcome to the May edition of EHR News, a monthly collection of articles on Electronic Health Record- and eHealth-related topics to keep all interested professionals up-to-date on developments in the health information technology space.
This month's headlines highlight some stark contradictions which serve to remind us of where we are vs. where we want to be; and that we can't reach the finish line without first running the race.
Where we are
A new study asserts just how unreliable our wearable devices can be, including their limitations when it comes to measuring vital signs. On the other hand Apple Watch reports its heart rate sensor can accurately detect atrial fibrillation (and that it has already saved lives). All of these mixed messages have healthcare providers scratching their heads when it comes to reconciling patient generated health data with actual clinical data, and I know our underwriters will be as well -- especially since EHR vendors are enhancing their systems to collect and store this information.

Where we want to be
There's some comfort to be found in the great article from Forbes describing the possible future state of EHRs and healthcare over the next 10 years. Companies are already developing technology to harness the potential power of real-time data collected from wearable monitors/sensors seamlessly integrated with our EHRs, enabling interventions and predictions. Fingers crossed it will all pay off in the end. We're keeping a close eye on this.

As always, we welcome your questions and input on HIT; please feel free to reach out at any time for an update on EHR initiatives underway at RGA.
Bankruptcies Guide
| | | |
| --- | --- | --- |
| Chapter | Entity | Description |
| 7 | Persons | Discharged of most debt without prepayment |
| 11 | Businesses | Reorganization |
| 12 | Farmers | Reorganization |
| 13 | Persons | "Wage Earners Plan" with debts paid through bankruptcy court |
Subject to individual consideration; usually decline until discharged. Exceptions can be made for persons with good credit histories, steady employment, and a demonstrated ability to keep current policies in force. Persistency is the primary concern.
Keyman Multipliers
| | | |
| --- | --- | --- |
| Age | Multiplier Small Corp. | Multiplier Large Corp. |
| <60 | 10x | 5x |
| 51-60 | IC to 3x* | IC to 3x* |
*IC = Individual Consideration
Consider the proposed insured's position/status in the company. How many key persons are being covered and what is the total line of keyman coverage? This should not exceed the Fair Market Value of the business.