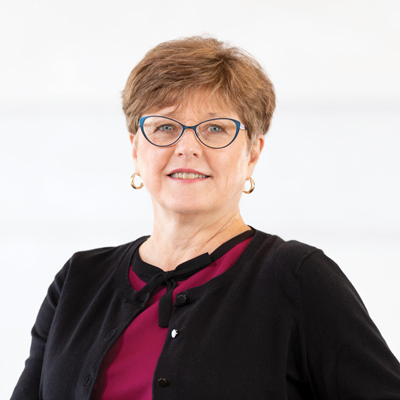 Valerie Kaufman
, MD, FACC, DBIM
Vice President and Medical Director

RGA U.S. Mortality Markets
Pre-existing cardiovascular conditions are common in hospitalized COVID-19 patients and convey risk for a severe course. A study of 1,591 patients admitted to ICUs in the Lombardy region of Italy1 noted 49% had hypertension (HTN) and an additional 21% had other cardiovascular diseases (CVD). In the US, the COVID-19 Associated Hospitalization Surveillance Network (COVID-NET) reported similar findings in 1,482 patients admitted to hospital in March 2020 – 49.7% with HTN and 27.8% with CVD.2
In addition, the case fatality rate for those with underlying CVD is much higher than for other pre-existing conditions. In a series of 44,672 confirmed cases from China, only 4.2% had underlying cardiovascular disease, however this group accounted for 22.7% of deaths. The case fatality rate in those with CVD is 10.5%, much higher than for other common comorbidities, including lung disease.
With or without pre-existing conditions, COVID-19 has many effects on the cardiovascular system. Elevated troponin indicating acute myocardial injury is a strong predictor of adverse outcome. This acute myocarditis-like syndrome, often accompanied by left ventricular systolic dysfunction and arrhythmias, has been called Acute COVID-19 Cardiovascular Syndrome (ACovCS). ACovCS often occurs as a late complication, after recovery from fever and pulmonary manifestations has begun. As many as 28% of hospitalized COVID-19 patients have elevated troponin, which confers up to five times the mortality risk.5 Other biomarkers including NTproBNP also predict unfavorable outcome.
The pathophysiology of cardiac injury is complex and not completely understood. COVID-19 can cause myocarditis through direct infection of myocardial cells or through immune processes. Stress cardiomyopathy is another proposed mechanism of cardiac dysfunction. Down-regulation of angiotensin converting enzyme2 (ACE2) results in unopposed angiotensin II effects – pro-inflammatory, pro-thrombotic, pro-oxidant – and an increased susceptibility to heart failure. Given the role of ACE2 in COVID infections, there has been considerable speculation that the use of angiotensin converting enzyme inhibitors (ACEI) and angiotensin receptor blockers (ARB) could be harmful in those being treated or at risk for COVID-19. Three observational studies 9, 10, 11 published May 1, 2020 in the New England Journal of Medicine refuted this, showing no evidence of harm with continued use of ACEIs and ARBs.
There is also increasing evidence of involvement of the vasculature with vasculitis, microangiopathy, and thrombosis, which can lead to myocardial ischemia, contractile dysfunction, and arrhythmias. The intense systemic inflammatory response may also contribute to destabilization of atherosclerotic plaque and acute coronary syndrome/myocardial infarction.
Compromised cardiac function is often amplified by increased metabolic demand due to sepsis, hypoxia due to pulmonary impairment, and failure of other organs. Heart failure may ensue.
Cardiac arrhythmias, including atrial fibrillation and ventricular arrhythmias, are common, occurring in 6.9% of hospitalized patients and 44.4% of ICU patients in a Chinese cohort.8 Fever is a well-known trigger for polymorphic ventricular tachycardia in Brugada syndrome and other inherited arrhythmia syndromes. QT prolongation, which can also lead to polymorphic ventricular tachycardia and ventricular fibrillation, may occur due to the high levels of cytokines often seen in severe COVID-19 cases. Many medications used to combat the illness also have QT-lengthening effects. These medications include chloroquine, hydroxychloroquine, azithromycin, and the antiretroviral agents remdesivir and lopinavir/ritonavir. Electrolyte disturbances, hypoxia, and myocardial damage are also factors that predispose to serious arrhythmias.
Underwriting Takeaways
Underlying CVD of many types is clearly associated with higher risks of severe disease, hospitalization, and death related to COVID-19.
The name Acute COVID-19 Cardiovascular Syndrome (ACovCS) has been coined to describe the combinations of acute myocarditis, left ventricular dysfunction, and arrhythmias that can be seen, often as a late complication.
Elevated troponin indicating acute myocardial injury is a strong predictor of an adverse outcome. Survivors of severe infections will need to be monitored carefully for possible long-term sequelae, such as cardiomyopathy, chronic heart failure, and ongoing arrhythmia risk.
---
References
Grasselli G, Zangrillo A et al. Baseline characteristics and outcomes of 1591 patients infected with SARS-CoV-2 admitted to ICUs of the Lombardy region, Italy. JAMA 2020;323(16):1574-1581.
Garg S, Kim L et al. Hospitalization rates and characteristics of patients hospitalized with laboratory-confirmed coronavirus disease 2019 – COVID-NET, 14 states, March 1-30, 2020. MMWR;69(15):458-464.
Liu PP, Blet A et al. The science underlying COVID-19: Implications for the cardiovascular system. Circulation 2020. Originally published 15 Apr 2020
Madjid M, Safavi-Naeni P et al. Potential effects of coronaviruses on the cardiovascular system – a review. JAMA Cardiol.doi:10.1001/jamacardio.2020.1286. Published online March 27, 2020.
Hendren NS, Drazner MH et al. Description and proposed management of the acute COVID-19 cardiovascular syndrome. Circulation 2020. Originally published16 Apr 2020.
Gupta AK, Jneid H et al. Current perspectives on coronavirus 2019 (COVID-19) and cardiovascular disease: A white paper by the JAHA editors. Journal of the American Heart Association 2020. Originally published 29 Apr 2020 Journal of the American Heart Association.
Lazzerini PE, Boutjdir M and Capecchi PL. COVID-19, arrhythmia risk and inflammation: Mind the gap! Circulation 2020. Originally published 14 Apr 2020
Driggin E, Madhavan MV et al. Cardiovascular considerations for patients, health care workers, and health systems during the Coronavirus Disease 2019 (COVID-19) pandemic. Journal of the American College of Cardiology 2020.
Mehra MR, Desai SS et al. Cardiovascular disease, drug therapy, and mortality in Covid-19. NEJM 2020. Published May 1, 2020. DOI: 10.1056/NEJMoa2007621
Mancia G, Rea F et al. Renin-angiotensin-aldosterone system blockers and the risk of Covid-19. NEJM 2020. Published May 1, 2020. DOI: 10.1056/NEJMoa2006923
Reynolds HR, Adhikari S, et al. Renin-angiotensin-aldosterone system inhibitors and the risk of Covid-19. NEJM 2020. Published May 1, 2020. DOI: 10.1056/NEJMoa2008975
Jarcho JA, Ingelfinger JR, et al. Inhibitors of the renin-angiotensin-aldosterone system and Covid-19. NEJM 2020. Published May 1, 2020. DOI: 10.1056/NEJMe201292