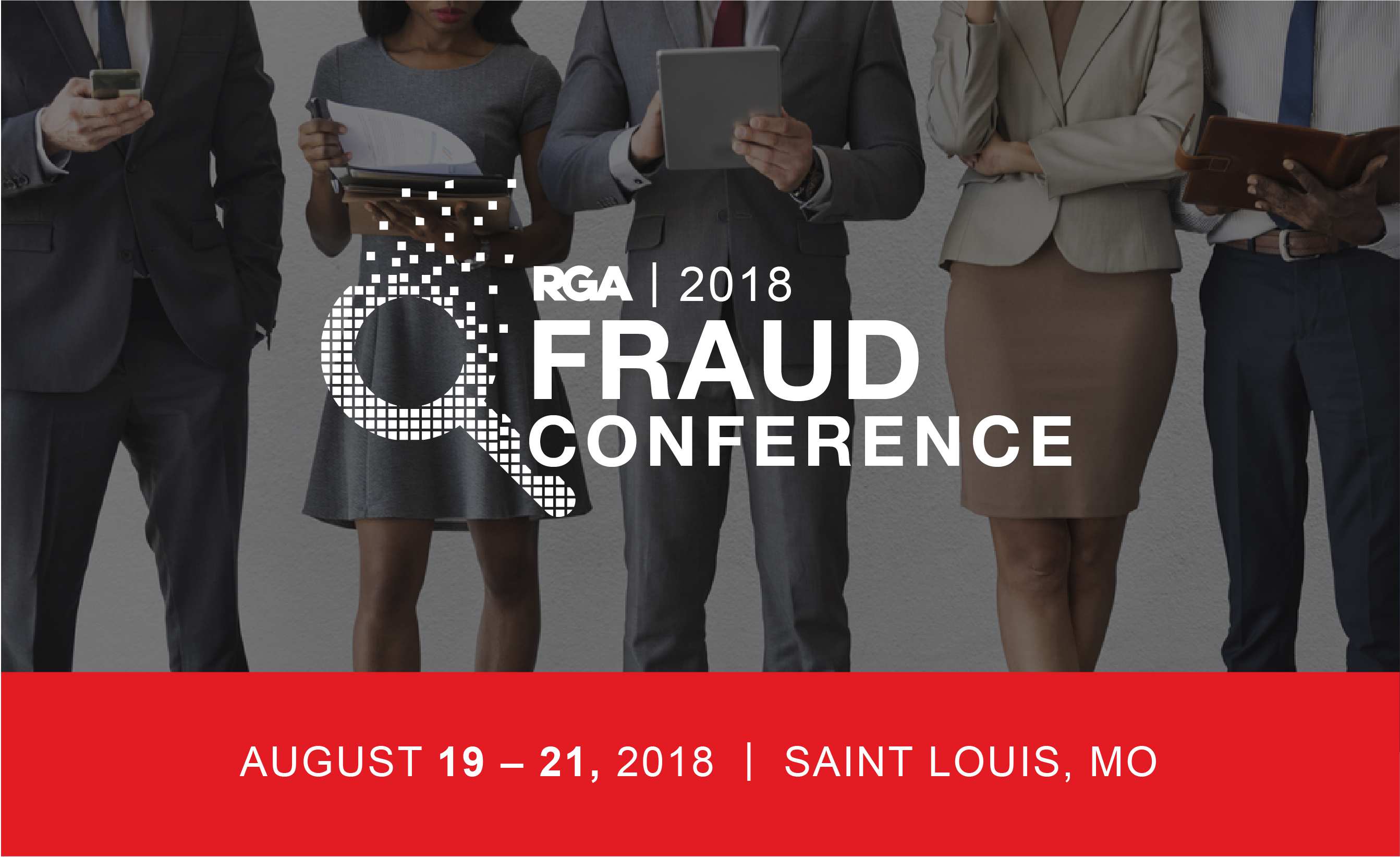 Mark your calendar now for one of the preeminent fraud conferences in the country.
Join other professionals who have a vested interest in detecting and preventing the most creative forms of fraud. You will hear from expert speakers from across disciplines and across a wide range of industries whose insights and perspectives will help you view fraud in a whole new light.
This event is sponsored by RGA Reinsurance Company. Registration is complimentary, but space is limited. Hotel and travel costs are not included.