Hong Kong and Southeast Asia
RGA Reinsurance Company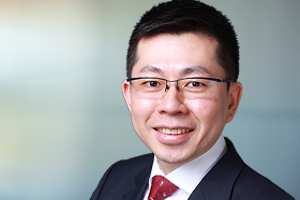 Shih-Nin Low
FSA, MAAA
Senior Vice President,
Managing Director – Southeast Asia Markets
RGA Hong Kong
Shih-Nin Low, Senior Vice President, Managing Director – Southeast Asia Markets, RGA Reinsurance Company, leads RGA's strategic growth and development throughout RGA's Southeast Asia region, which encompasses Singapore, Malaysia, Indonesia, Thailand, the Philippines, Vietnam, and Taiwan.
With more than 25 years in the life insurance industry, Shih-Nin brings significant depth of knowledge and leadership experience. Before joining RGA in 2011, Shih-Nin worked for Nan Shan Life in Taiwan where he held several leadership positions in actuarial, operations, marketing and distribution functions. Prior to joining Nan Shan, he served in actuarial and management roles for AIA Group Limited, both in Malaysia and in the Hong Kong home office.
Shih-Nin received his Bachelor of Economics degree with a major in actuarial studies from Macquarie University, Sydney, Australia. He is a Fellow of the Society of Actuaries (FSA), a Fellow of the Actuarial Institute of the Republic of China (FAIRC), and a Member of the American Academy of Actuaries (MAAA).