India
RGA Life Reinsurance Company of Canada - India Branch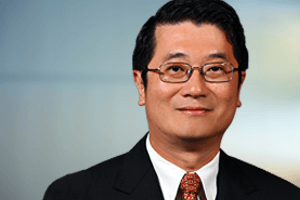 Peter Tan
FIAA
Chief Operating Officer, Asia
Principal Officer
RGA Global Re, Labuan Branch

Peter Tan leads multiple corporate functions in his role as Chief Operating Officer – Asia and ensures that RGA's operations are consistent, efficient and effective across the region. He is also Principal Officer of RGA Global Re Labuan Branch for RGA Global Reinsurance Company Ltd.
With more than 35 years of experience in life insurance and asset management, Peter has substantial depth of knowledge in actuarial matters, product development and management, marketing and strategic leadership roles.
Peter joined RGA in 2009 as General Manager for RGA's Hong Kong Branch, which services RGA's clients in Hong Kong and Southeast Asia. He also oversaw business development efforts in the emerging Southeast Asia markets and was Managing Director – Emerging Southeast Asia prior to being named to his current position.
Before joining RGA, Peter held various senior actuarial and leadership roles in Australia and Asia, including Chief Executive Officer of Manulife Insurance Thailand, Managing Director of Zurich National Life Assurance, and Regional Life Actuary – Asia for Zurich Financial Services.
Peter received his Bachelor of Economics degree from Macquarie University in Sydney, Australia, and his M.B.A. degree from the Australian Graduate School of Management, also in Sydney. He became a Fellow of the Institute of Actuaries of Australia (FIAA) in 1992.
An active member of the insurance profession, Peter has served and is currently serving on the governing bodies of various industry organizations and boards of several companies within Reinsurance Group of America.