Malaysia
RGA Global Reinsurance Company, Ltd., Labuan Branch
Malaysian Life Reinsurance Group Berhad (MLRe)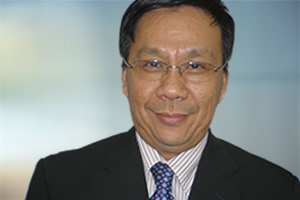 Liew Pek Hin
Chief Executive Officer
Malaysian Life Reinsurance
Group Berhad (MLRe)
Pek Hin Liew is the Chief Executive Officer of Malaysian Life Reinsurance Group Berhad (MLRe), the joint venture company between Reinsurance Group of America, Incorporated and members of the Life Insurance Association of Malaysia. He is responsible for overseeing the overall business activities in the office. He is also actively involved together with his team in creating business development strategies for the local, retakaful and ASEAN markets.
With MLRe since 2002, Pek Hin has over 25 years of actuarial experience. He arrived as Head of the Actuarial Department, later promoted to Deputy General Manager and was appointed to his current position in 2014. Prior to his arrival, he was with Asia Life, where he rose to Senior Manager with responsibility for various actuarial functions.
Pek Hin earned his Bachelor degree in Statistics from National University of Malaysia. He is a Fellow of the Society of Actuaries (U.S.A.). He was also the past President of the Actuarial Society of Malaysia.