France and Belgium
RGA International Reinsurance Company dac
Branch Office for France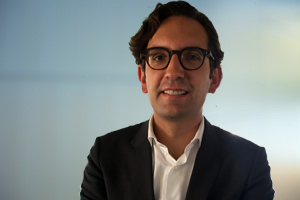 Sylvain Mollet
Managing Director
RGA France and Belgium


Sylvain Mollet, Managing Director for France and Belgium, is responsible for all of RGA's business activities in those countries. With a background that encompasses various insurance product lines and disciplines, Sylvain brings strong leadership experience in life and health insurance markets to his current role.
Before joining RGA in 2020, Sylvain worked for Generali France in the actuarial department, where he was Health & Protection Chief Insurance Officer and Savings & Pension Chief Insurance Officer. Prior to that, he was with Legal & General France, serving as Head of Group Risk Business and "L&G Risques Divers" Director. While there he also was Head of the Business Analysis Department. Sylvain began his career in 2005 with AXA France, first in the Financial Department and later the Life Actuarial Department.
Sylvain received a master's degree in actuarial science from the Centre d'Études Actuarielles in Paris, and is an associate actuary of the French Institute of Actuaries (IA). He also has a master's degree in management from the ESSEC Business School (Grande Ecole program) in Cergy-Pontoise, France.
Staff
Eve-Laure Tascon
Chief Underwriter
Head of Claims
RGA France


Gurvan Le Rhun
Chief Pricing Actuary
Head of CAT
RGA France

Nicolas Fabreguettes
Head of Finance
RGA France