Europe, the Middle East and Africa (EMEA)
RGA International Reinsurance Company dac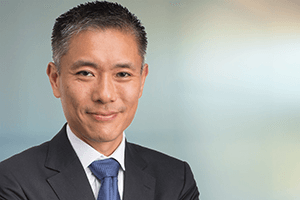 ​Tony Cheng
FIAA
Executive Vice President

Head of EMEA, Asia, and Australia
RGA
Tony Cheng, Executive Vice President, Head of EMEA, Asia, and Australia for RGA Reinsurance Company (RGA), leads and provides executive oversight for RGA Asia, Australia, and EMEA operations. He is a member of RGA's Executive Committee.
Tony, who joined RGA in 1997, has nearly a quarter-century of life insurance industry experience. He joined RGA in 1997 as Chief Actuary of Malaysian Life Reinsurance Group Berhad, RGA's joint venture with the Life Insurance Association of Malaysia. He moved to RGA's headquarters in St. Louis, Missouri (U.S.), in 1999, and then relocated to Hong Kong in 2002. In 2004, Tony was named Chief Executive Officer of the Hong Kong office, responsible for all business activity in Hong Kong and Southeast Asia, and in 2011, was appointed Senior Vice President, Asia, an expanded role incorporating overall management of RGA Asia.
Tony received a Bachelor of Economics (B.Ec.) degree from Macquarie University in Sydney, Australia, and an M.B.A. from Washington University in St. Louis's John M. Olin School of Business. He became a Fellow of the Institute of Actuaries of Australia (FIAA) in 1997. An active participant in the Actuarial Society of Hong Kong, Tony was elected its President in 2008 and served as a council member of the Society from 2005 to 2015. He has also served as Chair of its Experience and Life Committees.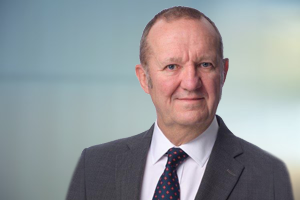 ​Simon Wainwright
FCIB
Executive Vice President, EMEA
RGA EMEA
Simon Wainwright is Executive Vice President, EMEA. Prior to his current role, Simon was responsible for leading the management and growth of RGA's businesses and operations in the UK & Ireland, Continental Europe, Middle East and Africa.
Simon has more than 30 years of strategic and global leadership experience in financial services. Prior to joining RGA in 2012 he worked for HSBC for 15 years in roles as varied as CEO HSBC Bank Ireland during the GFC, COO Global Commercial & Corporate Banking, and Managing Director Insurance, EMEA. He has also held executive leadership roles with Lloyds Banking Group and Nationwide Building Society.
He holds several directorships with both RGA and external organizations.
Simon is a graduate of The University of Reading and received a Diploma in Management Studies (DMS) from Oxford, as well as an M.B.A. from Henley Management School. In addition, he is a Fellow of the Chartered Institute of Bankers (now The Institute of Financial Services), and a Chartered Company Director and Fellow of the Institute of Directors.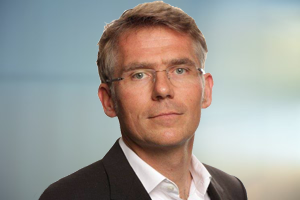 Lionel Périnel
Chief Operating Officer, EMEA
RGA EMEA
Lionel Périnel is Chief Operating Officer, EMEA. Prior to being appointed to his current role, he served as Managing Director, Continental Europe, for RGA International Reinsurance Company dac, where he was responsible for all business activities of RGA International branch offices in France, Germany, Spain, Italy and the Netherlands. Lionel also served as the first Managing Director for France when the branch office opened in 2007, and then was responsible for France and Spain from 2015 to 2017.
Lionel started his career in 1996 as a pricing actuary with AXA in Switzerland. In 1998, he joined Paris-based ERC Frankona (now part of Swiss Re), and in 2003 he became its Managing Director for the French and Belgian markets.
He has a bachelor's degree in actuarial science from the University ISFA (L'Institut de Science Financière et d'Assurances) in Lyon, France, and is a qualified actuary of the French Institute of Actuaries (IA). In 2010, he was elected Vice President of the IA.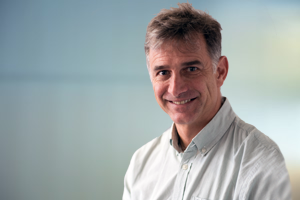 Tjaart Esterhuyse
FASSA
Head of RGAX and Strategic Products
RGA EMEA
Tjaart Esterhuyse, Head of RGAX and Strategic Products, EMEA, oversees the combined RGAX EMEA and eXplore teams and is responsible for looking to and beyond the horizon of the industry, creating mutually profitable solutions for clients and RGA. Tjaart joined the company in 2009. Prior to his current position, he played a pivotal role in strengthening RGA's presence and market capabilities in South Africa as Managing Director of RGA Reinsurance Company of South Africa Limited.
Prior to joining RGA, Tjaart served as Health Actuary and Head of IT for Metropolitan Health, and more recently, Head of Group Risk Business at Metropolitan Life.
He received a B Comm (Hons) from Stellenbosch University. Tjaart is a Fellow of the Actuarial Society of South Africa (FASSA) and currently serves as the President of the Actuarial Society of South Africa.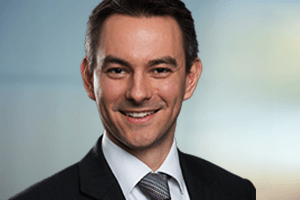 Jonathan Hughes
Head of Strategic Development and Marketing
RGA EMEA
Jonathan Hughes, Head of Strategic Development and Marketing, EMEA, leads the development and supports the execution of the region's strategy, leads RGA EMEA's strategic marketing initiatives, and manages the region's innovation-linked investment portfolio.
Since joining RGA in 2013, he has held a variety of roles within the region and at RGAX, the transformation engine of RGA where he led our innovation efforts working with life insurers, distributors and insurtechs as Managing Director of RGAX EMEA. Prior to RGA, he spent over ten years in life reinsurance and actuarial consultancy, including roles leading pricing teams; managing a data-driven research team of actuaries, underwriters and data analysts; developing a longevity swap proposition; and consulting on occupational pension schemes.
Jonathan qualified as an actuary in 2006, regularly speaks at industry events in EMEA and beyond, and actively participates in industry bodies such as the Continuous Mortality Investigation, where he is currently Deputy Chair and Chief Financial Officer.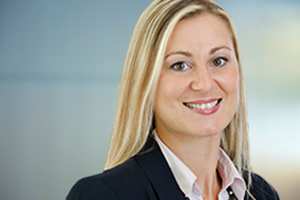 Dorota Anna Wysocka
Senior Event Marketing and
Communications Manager, EMEA
RGA EMEA
Send email >
In her role as Senior Marketing and Communications Manager, Dorota Wysocka is responsible for coordinating communications and special events in the EMEA region, as well as serving as a liaison with RGA global headquarters. Based in RGA's Italy branch office, Dorota works closely with the Italian Business Development Team to support sales, business development, marketing, and CRM management activities.
Dorota joined the company in 2010, initially as Office Manager and in a marketing support role in Italy, helping the office grow in the local market before being promoted to her current role in 2015. Prior to joining RGA, Dorota worked in customer relations for 5 years in the hotel industry. She also has experience as an Italian language instructor.
Dorota received a master's degree in marketing communication and events and a bachelor's degree in Italian language and culture from the University of Silesia in Katowice (Poland). She is fluent in Italian, as well as Polish and English.