Europe, the Middle East and Africa (EMEA)
RGA International Reinsurance Company dac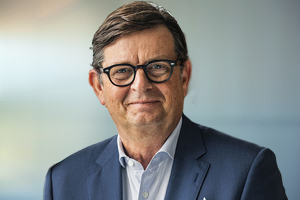 Olav Cuiper is Executive Vice President and Head of EMEA, RGA. Based in the Netherlands, he is also on the board of directors of RGA International Reinsurance Company dac, a subsidiary of Reinsurance Group of America Incorporated. He is a member of RGA's Executive Committee.
Olav has more than 30 years of financial services industry experience, encompassing market development and strategy, national and international insurance markets, and group life insurance. Prior to joining RGA in 2009, he was Managing (statutory) Director Europe for Fortis Insurance International (with board positions across Europe). Before then, he was Managing (statutory) Director of Group Life/Institutional Clients for Delta Lloyd Insurance NV. His work experience also includes business development positions with Sedgwick/Mercer and with Goudse Verzekeringen in the Netherlands.
Olav studied Business Administration at the University of Nijmegen and Utrecht, and has completed leadership courses at Columbia University in New York City.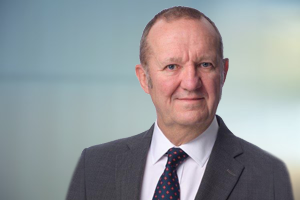 ​Simon Wainwright
FCIB
Managing Director, EMEA
RGA EMEA
Simon Wainwright is Managing Director, RGA EMEA and responsible for leading the management and growth of RGA's businesses and operations in the UK & Ireland, Continental Europe, Middle East and Africa.
Simon has more than 30 years of strategic and global leadership experience in financial services. Prior to joining RGA in 2012 he worked for HSBC for 15 years in roles as varied as CEO HSBC Bank Ireland during the GFC, COO Global Commercial & Corporate Banking, and Managing Director Insurance, EMEA. He has also held executive leadership roles with Lloyds Banking Group and Nationwide Building Society.
He holds several directorships with both RGA and external organizations.
Simon is a graduate of The University of Reading and received a Diploma in Management Studies (DMS) from Oxford, as well as an M.B.A. from Henley Management School. In addition, he is a Fellow of the Chartered Institute of Bankers (now The Institute of Financial Services), and a Chartered Company Director and Fellow of the Institute of Directors.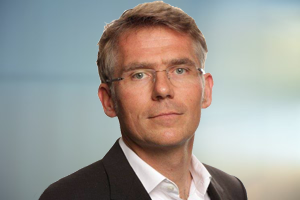 Lionel Périnel
Chief Operating Officer
RGA EMEA
Lionel Périnel is Chief Operating Officer, RGA EMEA. Prior to being appointed to his current role, he served as Managing Director, Continental Europe, for RGA International Reinsurance Company dac, where he was responsible for all business activities of RGA International branch offices in France, Germany, Spain, Italy and the Netherlands. Lionel also served as the first Managing Director for France when the branch office opened in 2007, and then was responsible for France and Spain from 2015 to 2017.
Lionel started his career in 1996 as a pricing actuary with AXA in Switzerland. In 1998, he joined Paris-based ERC Frankona (now part of Swiss Re), and in 2003 he became its Managing Director for the French and Belgian markets.
He has a bachelor's degree in actuarial science from the University ISFA (L'Institut de Science Financière et d'Assurances) in Lyon, France, and is a qualified actuary of the French Institute of Actuaries (IA). In 2010, he was elected Vice President of the IA.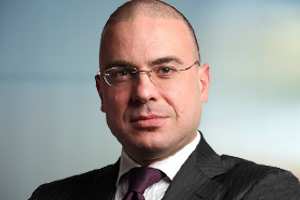 Adriano de Matteis
Managing Director, Italy and

Chief Marketing Officer, EMEA
RGA EMEA
Send email >
Adriano de Matteis is Managing Director, Italy and Chief Marketing Officer, EMEA Region, RGA International Reinsurance Company dac. In addition to overseeing the operations of RGA Italy, Adriano cultivates and implements new bancassurance and product development opportunities and fosters sales and business growth and development for RGA's EMEA region.
Adriano came to RGA in 2007 as Director, Business Development for RGA Italy, and has 20 years of insurance industry experience. Prior to joining RGA, Adriano held senior-level sales and marketing positions with Partner Re's Paris office and Munich Re's Italy office. He also spent seven years as actuarial office manager for Assiba S.p.A. Società di Assicurazioni (now merged into Intesa Sanpaolo Vita), the Generali Group's bancassurance operation at that time.
Adriano earned his master's degree in mathematics from Milan University.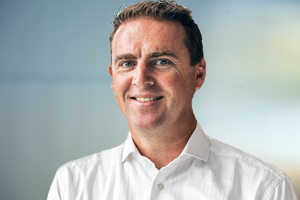 As Chief of Staff for EMEA, Arjan van der Velden works closely with the Head of EMEA, EMEA Managing Directors and other global and regional senior executives to implement the company's diversification strategies and to streamline and optimize business management processes. Arjan guides the annual regional financial, strategy and business development planning, including implementing strategic account plans and thought leadership in CRM management. In addition, Arjan steers and supports large-scale strategic business development projects throughout the EMEA region.

Arjan is based within the regional office of RGA EMEA in Amsterdam (the Netherlands).

Prior to joining RGA, Arjan held several senior-level sales and marketing positions within ABN AMRO Retail Banking (formerly known as Fortis Bank), and Ageas (formerly known as Fortis Insurance International). He also worked as self-employed business and marketing consultant for AMVOX Management Consultants, based in the Netherlands.

Arjan received his bachelor's degree in commercial economics from the Haarlem Business School in the Netherlands.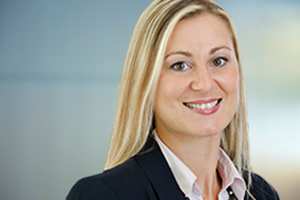 Dorota Anna Wysocka
Senior Event Marketing and
Communications Manager, EMEA
RGA EMEA
Send email >
In her role as Senior Marketing and Communications Manager, Dorota Wysocka is responsible for coordinating communications and special events in the EMEA region, as well as serving as a liaison with RGA global headquarters. Based in RGA's Italy branch office, Dorota works closely with the Italian Business Development Team to support sales, business development, marketing, and CRM management activities.
Dorota joined the company in 2010, initially as Office Manager and in a marketing support role in Italy, helping the office grow in the local market before being promoted to her current role in 2015. Prior to joining RGA, Dorota worked in customer relations for 5 years in the hotel industry. She also has experience as an Italian language instructor.
Dorota received a master's degree in marketing communication and events and a bachelor's degree in Italian language and culture from the University of Silesia in Katowice (Poland). She is fluent in Italian, as well as Polish and English.