Latin America
Brazil
RGA Global Reinsurance Company, Ltd.
Escritório de Representação no Brasil Ltda.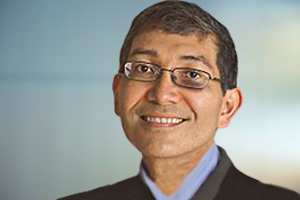 Ronald Poon-Affat is Chief Executive Officer, RGA Brazil. Based in Brazil since 1997, Ronald's experience encompasses both developed and emerging markets in South America, the Caribbean and Europe. Before coming to RGA, he led reinsurance teams in Latin America for Munich Re and Gen Re Life & Health, and was Chief Actuary for Guardian Life of the Caribbean, Trinidad, and for the Puerto Rico operation of Atlantic Southern Insurance Company.
He also was Chief Financial Officer of Icatu Hartford, Brazil and Chief Risk Officer of the São Paulo, Brazil-based health conglomerate Tempo Assist.
Originally from Trinidad, Ronald received his Actuarial Science education at the City University, London U.K. He is qualified as a British actuary, a Member of the American Academy of Actuaries (MAAA), a CFA charterholder and a Fellow of the Society of Actuaries (FSA).
Ronald is very passionate about advancing the actuarial profession in Brazil. He is both the Society of Actuaries` (SOA) and Institute & Faculty of Actuaries` Ambassador for Brazil. He also sits on the SOA Latin American Outreach Task Force, which seeks to expand the SOA`s program in this dynamic region. Ronald is a Council member of the SOA Reinsurance Section and is the editor of the Reinsurance Section`s newsletter.