RGA provides quarterly updates on global product developments, which can be made available upon request. View the Q3 2021 digital newsletter.


The importance of employee benefit plans has increased in the time of COVID-19.
A large portion of the workforce has been negatively impacted by the pandemic and employee benefits play a part in helping people cope during this time. The pandemic has also highlighted the importance of an employees' mental health in conjunction with their physical health.
Employers have realized the importance of regularly reviewing their employees' benefits to maintain a loyal and engaged workforce. Consultants and insurers regularly conduct surveys to assess current employee benefits offerings and what changes they can make for the future. One U.S. insurer's Well Being Index survey found that employee benefits play a significant role in someone's recovery during the pandemic. With this is mind employers are continually reviewing their employee benefits programs, adding and refining employee benefits to address specific employee needs.

Employee loyalty is linked to how many feel their employers coped with COVID-19. Employees have a higher regard for employers who responded well to the pandemic. Flexibility, employee communications, and additional support, from assigning an office chair to regularly holding webinars to cope with stress and anxiety, are some examples of how employers have reacted. Within organizations where employees approved of their employers' handling of the pandemic, many employees say they would like to stay for the next decade.
Employee loyalty is linked to how many feel their employers coped with COVID-19.
Employee Wellbeing
It is now recognized that there are four pillars to a person's wellbeing. They are physical, emotional (mental), financial (savings, budgeting, loans, and counselling), and social well-being (charitable donations, volunteer opportunities and social recognition). There are very clear links between physical, mental, and financial health. Employee benefits that address social well-being are a more recent addition.

Employees look at the overall proposition of the employer; elements such as values, ethics, diversity, inclusion, sustainability, and flexibility play a big part in choice of an employer and an employee's overall sense of belonging.

In the U.S., The Willis Towers Watson 2021 Benefits Trends Survey found that more than two-thirds of employers (69%) plan to differentiate and customize their benefit programs over the next two years. Most employers (86%) cite employee emotional wellbeing as a top priority over the next two years, followed by physical wellbeing (68%) and financial wellbeing (67%).


Elements such as values, ethics, diversity, inclusion, sustainability, and flexibility play a big part in choice of an employer.
In the U.K. a survey by HR specialist
Zellis
found that employers are taking a broader view of the proposition they are offering employees. Nearly half of employers (
49%
) in the U.K. and Ireland have introduced new employee benefits since the start of the pandemic. More than a third (
37%
) of organizations surveyed said they have changed their benefits offering to create more personalized options for staff, with employee needs becoming more bespoke as the trend towards working from home continues.
Enhanced offerings
Employee benefits now aim to look at everything that makes up our world from family, friends, work-life balance, access to care, finances, and home environment. Since the pandemic there has been an emphasis on mental health support and offerings including virtual consultations, helplines, and apps designed to relieve stress and anxiety.

In the past benefits included the typical insurance offerings of life, critical illness, and disability. Benefit options have expanded and now include coverage for prescription drugs, vision and dental care, travel insurance, hospital stays, chronic disease management, and second-opinion medical service. Some of the newer offerings include student loan counselling, and pet insurance.

Many of these services are now provided virtually and include online General Practitioner (GP) consultations, second-medical opinion services, smoking cessation support, mental health support, life event counselling, burnout prevention, diet support, and fitness plans. GP Hero is a service that provides unlimited advice, reassurance, and diagnosis. It is available 24/7. Virtual services now include dental, musculoskeletal prevention, physiotherapy, rehabilitation planning, return to work assistance, and legal assistance.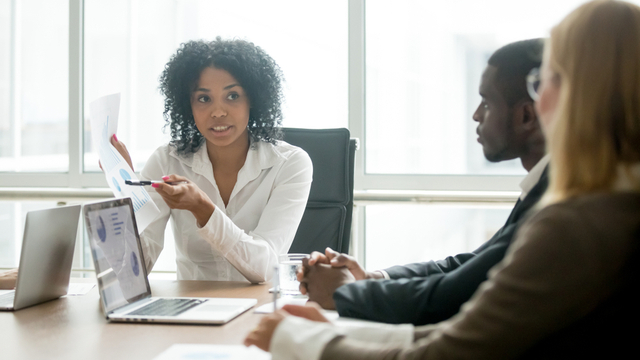 There is a move away from the more traditional benefits offered such holiday buying, gym memberships, and leisure benefits. New benefits that have appeared since the pandemic include flexible working hours, extended leave packages, childcare vouchers, and cycle to work schemes.

Paid leave programs and flexible working are key to an employee's wellbeing. A large insurer in Canada enhanced its employee benefits by increasing its family leave support. They now offer paid maternity, paternity, and adoption leave. The company also offers adoption and surrogacy support and fertility treatment. This enhancement highlights the importance of providing support for families of all forms.
Flexible and customizable offerings
The pandemic has accelerated insurers use of benefits technology. Insurers have acquired third party administrators or specific workplace benefit suppliers, for example DentaQuest, to enhance their offerings.

The employee benefit plans offered are now more flexible and cater not only to medium and large employers, but plans are also now available for employers with as few as two employees.

In the U.K., a recent insurers survey found that more than a third (37%) of organizations surveyed said they have changed their benefits offering to create more personalized options for staff. Employee needs are becoming more customized as the trend towards working from home continues. In some cases, employees can now take their insurance benefits with them when they leave their jobs and move to a new employer.
Digital onboarding and minimal underwriting
In the U.S. an insurer's wellbeing survey found that 65% of businesses are improving digital access to benefits for employees. According to those surveyed, this digitalization addresses the need to help employees better understand their benefits (71%), onboarding employees online (62%), and the need to reduce paper (40%). Employee benefits are very important in a competitive marketplace.

Many insurers now offer streamlined and automated enrolment capabilities. In Canada, Simply Benefits has developed a process that takes only days to onboard new businesses and their employees from start to finish. The SME Solutions Plan is available via an online portal and is said to allow SME employers to choose plan modules in accordance with the requirements for their employees. The plan onboards eligible employees immediately.

Employees can also purchase their benefits online or via a mobile device. Some of the key features include real-time tracking of benefit entitlements, usage levels, and remaining balances; the ability to search for doctors/clinics, e-claims, and e-health cards; as well as lifestyle assessment tools and tips. One insurer offers a suite of virtual voluntary support tools that includes real-time access to an online enrollment portal to review their voluntary benefit options and compare them side by side. The 360deg Group Employee Mediclaim System (GEMS) is a claims platform for group health insurance with online connectivity for insurers. The system offers claim settlements via WhatsApp, and a dedicated support team with backup assistance from a 24x7 advanced chatbot.

Other features include artificial intelligence (AI)-powered search, quick census upload functionality, and receipt scanning. One insurer uses robots to perform some of the manual enrolment tasks and uses AI to read claims forms.
Insurtech
Insurers also partner with insurtechs to offer a more digitalized experience. Below are some example of platforms and apps available. The offerings aim to be an all-in-one service, making the enrollment, selection and claims submission of employee benefits simple and easy to understand.

In Canada, GSC360 is an all-benefits offering for employers with 50 to 999 employees. GSC360 pairs highly specialized health and dental benefits with top-tier life and disability benefits. The GSC360 solution makes simplicity a top priority for their customers.

In the U.S., Nayya, an insurtech, has partnered with two large insurers to transform the open enrollment, new employee onboarding, and life-event experience. The platform offers guidance on selecting voluntary benefits, comparing different health insurance options, and finding cost effective prescription drugs.

In the U.K. the Yulife app rewards people for daily walking and meditation. The app also gives you 24/7 access to online GP services and mental health experts.

In Hong Kong the holistic wellness platform AXA BetterMe provides employees with all in one service through the Emma by AXA app. All services related to employee benefit policies from registration, to claims submissions, to medication order can be accessed through the app.

In India another employee-oriented app offers health insurance from 10+ insurers and can also customize plans, compare, plug in add-ons like COVID-19 protection, top-ups, and term life. The app has an easy claim processing section; an individual can, within three clicks, launch a claim, find a hospital, and decipher the overall expense that may arise. In the Philippines an insurer offers a group package that is available via Pulse, the all-in-one health and wellness app.
Future Trends
Employers need to regularly review the benefits offered to their employees. The pandemic has shown that flexibility and empathy are key. The provision of these services remains important, but it is not enough to just make them available. Employers need to ensure their employees understand the current benefits they have and how to make the best use of them.

An insurer survey in the U.K. found that information overload and ineffective communication are the main barriers to understanding and engaging their workforce. There is a need for short, snappy, and relevant real human stories within the workforce for employees to properly understand their benefits.

Insurers must become more agile in presenting employee benefits that are relevant to the individual. The range of benefits will continue to evolve as the pandemic has shown. With the increase of pet adoption during the pandemic, the relevance of offering pet insurance has become a key offering in today's world. And with the uptake of telehealth and increased mental health/wellbeing services being offered insurers need to ensure they keep abreast of any future trends.
---
Stay tuned for future releases of our quarterly newsletter to see where the next innovations will take us.