Calvin Cole
Head of Underwriting & Claims
RGA UK

Welcome to RGA's ReSearch Vitals, a new resource dedicated to providing you a collection of key article abstracts and links covering recent medical advances.

The pace of medical advances and corresponding literature is exceedingly rapid. Our aim is to keep you up-to-date with the latest medical research, curating articles of interest to underwriters, medical officers and claims assessors.

Please forward this email to your colleagues. I hope you enjoy and find useful.

As always, your feedback is welcomed; let me know what you think.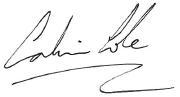 In this edition

Association of survival with adherence to the American Cancer Society Nutrition and Physical Activity Guidelines for Cancer Survivors after colon cancer diagnosis: the CALGB 89803/Alliance Trial. JAMA via PubMed.
12 April 2018
The study found that patients who followed the recommendations of maintaining a healthy weight, engaging in physical activity and consuming a diet containing vegetables, fish, and whole grains, had increased survival compared to controls.

Association of disrupted circadian rhythmicity with mood disorders, subjective wellbeing, and cognitive function: a cross-sectional study of 91,105 participants from the UK Biobank. Lancet Psychiatry via PubMed.
15 May 2018
By studying a subset of participants from the UK Biobank, disruption in circadian rhythms was shown to be associated with mood disorders—including major depressive disorder and bipolar disorder—as well as lower reported levels of happiness and greater reported feelings of loneliness.

High net worth individuals are an important target market for many insurers. Hilary Henly, Head of Underwriting (Ireland) and Director of Divisional Underwriting Research, recently reflected on the opportunities and risks associated with high net worth business. Hilary's article considers the challenge of providing an effortless customer experience while verifying the client's financial status.

Long-term risk of dementia among people with traumatic brain injury in Denmark: a population-based observational cohort study. Lancet Psychiatry via PubMed.
10 April 2018
Compared to controls, people with traumatic brain injury (TBI) had an increased risk of dementia compared both with people without a history of TBI (HR=1.24) and with people with non-TBI trauma (HR=1.29).
Anticholinergic drugs and risk of dementia: case-control study. BMJ via PubMed.
25 April 2018
Certain classes of anticholinergic drugs have a strong association with future dementia incidence. Patients' risk of dementia increased with exposure to anticholinergic drugs prescribed to treat depression, urinary incontinence and Parkinson's disease.
---
©
2018 Reinsurance Group of America, Incorporated. All rights reserved. RGA has made all reasonable efforts to ensure that the information provided in this publication is accurate at the time of inclusion and accepts no liability for any inaccuracies or omissions. Links to external websites are provided for informational purposes only. RGA bears no responsibility for the accuracy, legality or content of external websites.