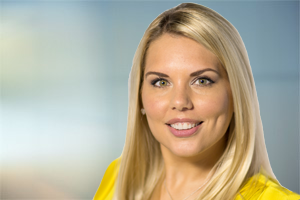 As Senior Associate, Finance, Kassy Gardner's primary focus is on the overall financial management of RGA's Private Debt & Equity team, including reporting, valuation, pricing, performance monitoring, and financial systems.
Prior to joining RGA in 2018, Kassy was with Brown Smith Wallace, LLP, and with Centene Corporation. Her experience includes auditing and advisory services regarding public and private insurance companies, as well as financial monitoring and reporting of subsidized state-based health insurance marketplace exchanges.
Kassy received a Bachelor Science in accounting from Missouri State University, and is a member of the Insurance Accounting & Systems Association, Inc. (IASA).