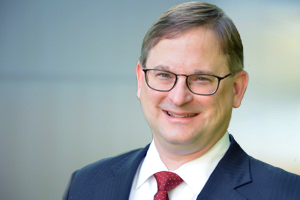 As Senior Director, Portfolio Manager, Stan Beltramea leads the risk management and operational processes for tracking, monitoring and analyzing investments for RGA's Private Debt & Equity team. He joined the company in 2020 with a background in both private lending and in financial reporting, planning and analysis.
Prior to RGA, Stan spent 10 years in corporate finance, most recently as Director of Finance at Mark Andy, and before that as Director of Financial Planning & Analysis at Armstrong Energy. He also has experience in commercial and investment banking, with previous roles with Wells Fargo, Bank One, and the Industrial Bank of Japan.
Stan received a Bachelor of Science degree from Illinois State University and a Master of Arts from the School of Advanced International Studies (SAIS) at Johns Hopkins University. He also received a Master of Business Administration (MBA) from Indiana University.