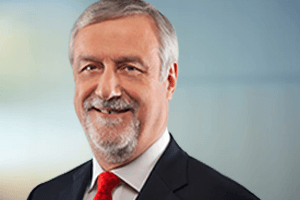 Alan Watts
Senior Vice President
Global Health
RGA
Alan Watts, Senior Vice President of Global Health for RGA Reinsurance Company, is responsible for the global development of RGA's health reinsurance business. Based in Mexico City, Alan, who has more than 35 years of experience in the life and health reinsurance industry, leads a worldwide team of RGA experts with experience, familiarity and deep knowledge of local and global health insurance markets, products and trends.
Since joining RGA in 2007, Alan has overseen RGA's entry into the international health reinsurance business. He led the evaluation of several markets around the world, and is currently guiding RGA's health reinsurance market development in Latin America, India, the Gulf States, China, Southeast Asia, and Italy.
Prior to joining RGA, Alan was Regional Vice President of GE ERC, where he was responsible for life and health operations in Latin America and the Caribbean. He also served in other roles at GE ERC, including Chief Underwriter and Claims Manager, Assistant General Manager in Copenhagen and, later, Branch General Manager in Mexico, where he started GE ERC's life and health operations.
A British citizen, Alan lived and worked in Denmark for 23 years before moving in 1995 to his current Mexico City base. He received a degree in history from the University of Copenhagen in Denmark. Alan often speaks about healthcare issues at industry conferences around the world, and has also authored several articles and white papers on the subject.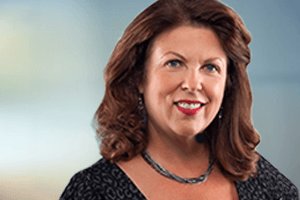 Michelle Fallahi
FLMI
Senior Vice President
Excess Healthcare Reinsurance
U.S. Group Reinsurance
As Senior Vice President of Excess Healthcare Reinsurance for RGA, Michelle Fallahi oversees underwriting, marketing and product development for this area. She also led the development of the Provider Excess Risk product in response to increased risk exposure for providers as a result of the Patient Protection Affordable Care Act.
Michelle joined the company in 2000. Prior to that she had 13 years of experience at Fortis where she was Senior Vice President responsible for Provider Markets. She has more than 26 years of experience in health insurance and reinsurance, with expertise in managed healthcare plans, stop-loss underwriting and insurance operations.
Michelle received a Bachelor of Business Administration from the University of Iowa, and is a Fellow of the Life Management Institute (FLMI). She is a past president of the Managed Care Risk Association and is a current member of the association's board.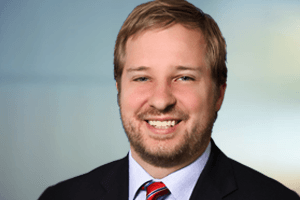 David Vnenchak
FSA, MAAA
Senior Vice President
Quota Share Healthcare Reinsurance
U.S. Group Reinsurance
As Senior Vice President of Quota Share Healthcare Reinsurance, David Vnenchak oversees underwriting, marketing and product development for this area, including capital-motivated reinsurance for health plans. His service-oriented healthcare team is focused on helping clients identify opportunities in the changing U.S. healthcare market by using RGA's extensive and global knowledge to evaluate and predict morbidity.
David joined RGA in 2008 and has 19 years of healthcare insurance and reinsurance experience. Prior to joining RGA, David was with Towers Perrin (now Willis Towers Watson), where he served as an actuarial and benefit consultant to a number of the nation's largest employers, including the Federal Reserve, Verizon, International Paper and Prudential. David has also served as a healthcare consultant at Milliman and as an actuary at Horizon Blue Cross Blue Shield of New Jersey where he was responsible for pricing, forecasting and research.
David earned his bachelor's degree in mathematics with a minor in statistics from The College of New Jersey. He is a Fellow of the Society of Actuaries (FSA) and a Member of the American Academy of Actuaries (MAAA).