LEARNING GATEWAY
---
Whether you are new to the industry or a seasoned professional, RGA's LEARNING GATEWAY is your home for on-demand e-learning excellence.

Available exclusively to RGA clients, LEARNING GATEWAY opens the door to career development. Designed by RGA experts around the world, LEARNING GATEWAY underwriting and claims educational resources are available in a wide variety of formats for any learning style and experience level.
With a click, users can build knowledge around emerging trends any time, anywhere around the world, via mobile or desktop devices.
Training modules are updated continuously, designed to meet the needs of the busy professional, and qualify for Continuing Professional Development/Continuing Education Requirements with

industry bodies such as the Academy of Life Underwriting (

ALU

), the

Canadian Institute of Underwriters (

CIU), the Association of Home Office Underwriters (AHOU), and Australasian Life Underwriting, Claims Association (ALUCA), and more.

Curious? So are we, always. Learn more below, and ask Learning Gateway.
Underwriting Core Competency Framework

RGA's approach to education is based on a proprietary Underwriting Core Competency Framework, designed to identify critical skills and knowledge at every stage of an underwriting career.
The framework is:
Based on the bedrock underwriting principles of process classification, rating, and risk selection

Packed with up-to-date insights, reflecting RGA's analysis of emerging medical trends and regulatory developments

Organized by level, allowing each learner to find courses that are the right fit for his or her stage of professional development
Where Do You Stand On Your Professional Journey?

We have courses to meet your needs, whether that includes building market knowledge, technical expertise, or practical experience. Hover your cursor over / Explore each category to learn more about available courses, build your competency and grow your skills.
[Interactive Gif or on-hover graphic with popup]
https://indd.adobe.com/view/f4822731-15b8-4167-8d13-5759badb18cc {Gif}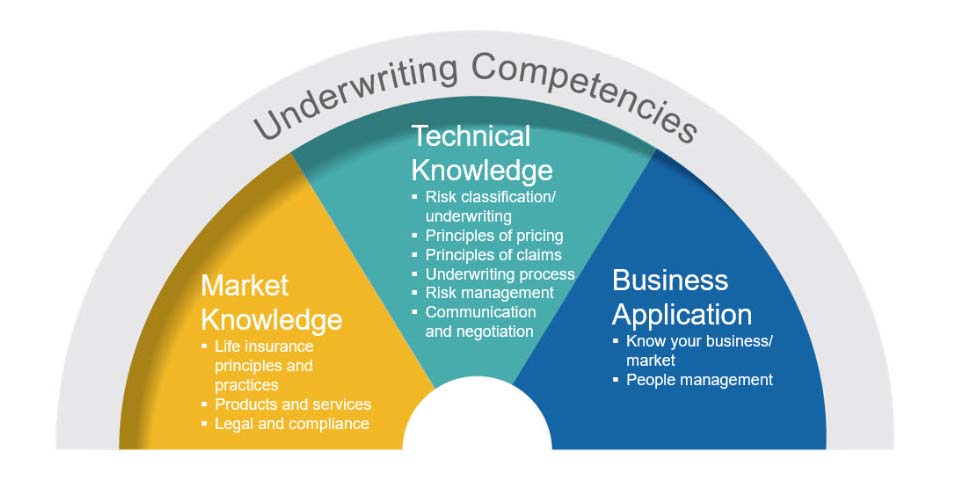 Courses and Curriculums

The LEARNING GATEWAY offers instruction from RGA experts around the world in multiple formats, from interactive self-paced learning to short videos, case studies, and recorded webinars. New content is added every month. Customize your experience to meet your learning preferences and goals.

Do you want to: