Malaysia
RGA Global Reinsurance Company, Ltd., Labuan Branch
Malaysian Life Reinsurance Group Berhad (MLRe)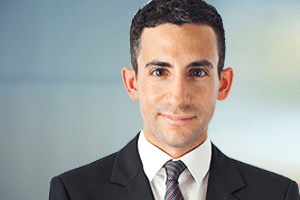 Marc Sofer
FFA, FIAA
Head of Malaysia and Indonesia Markets
RGA Global Re, Labuan Branch

Marc Sofer is Head of Malaysia and Indonesia Markets for RGA Reinsurance Company, based in Kuala Lumpur, Malaysia, in the co-located offices of RGA Global Reinsurance Company, Ltd., Labuan Branch. Marc recently served as Head of Strategic Initiatives, North Asia and India, and before that was Acting Chief Pricing Actuary for Hong Kong and Southeast Asia in 2011.
Marc, who moved to Hong Kong after working in RGA's Australia office as Group Pricing Actuary, has a wealth of actuarial, risk management and business development experience. Before coming to RGA in 2010 he was with Swiss Re Australia where he was a Marketing Actuary in Life and Health Client Markets. Prior to that, he was with MBF Australia (now part of Bupa Australia Health Pty Ltd), where he participated in both actuarial and business development work. Before then, he was with Discovery Health South Africa.
Marc's Bachelor of Science (BSc) degree in Actuarial Science and Statistics is from Wits University, Johannesburg, South Africa, and he also holds a Master of Business Administration (M.B.A.) from the University of Western Ontario, Ivey Business School. He is a Fellow of the Faculty of Actuaries (FFA) and of the Institute of Actuaries of Australia (FIAA).