Latin America
RGA Reinsurance Company
Oficina de Representación en México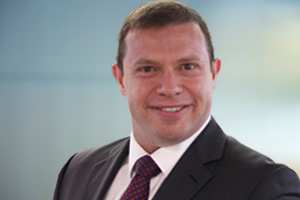 ​Jesús Spínola Grandio
Chief Executive Officer
RGA Latin America
Send an email >


T
52.55.2881.7211
Jesús Spínola Grandio is Chief Executive Officer for RGA Latin America. He joined the company in 2014 as Chief Markeing Officer for Latin America while simultaneously serving as head of business development for Mexico and as the architect of the pioneering Amae diabetes solution. Most recently, he served as interim CEO for RGA Latin America.
Jesús has nearly three decades of experience in life and health insurance. Prior to joining RGA, he held strategic senior-level positions with Seguros BBVA Bancomer (the health insurance subsidiary of Grupo Financiero BBVA Bancomer), with Seguros Monterrey New York Life, and with the third-party administrator Vitamedica.
His undergraduate degree is in industrial engineering from the Universidad Anahuac, in Mexico City, and his MBA is from the University of Warwick, Coventry, U.K. He also holds a marketing diploma from the Instituto Tecnológico de Estudios Superiores de Monterrey.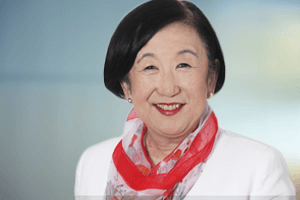 ​Dr. Keiko Imuro
Chief Underwriting Officer
Latin America



Dr. Keiko Imuro is Chief Underwriting Officer, Latin America with executive underwriting and marketing responsibilities for RGA's Latin American market.
Prior to joining RGA in 2011, Dr. Imuro worked for Gen Re where she was responsible for facultative underwriting for the Latin American market. She developed Spanish translations of underwriting guidelines and created wordings and definitions for new insurance products. She has also been a speaker at underwriting seminars.
Dr. Imuro studied medicine at La Salle University in Mexico City, and obtained an M.D. with a specialty in pediatrics from the National Autonomous University of Mexico (UNAM), also in Mexico City. She is fluent in Spanish, English and Japanese.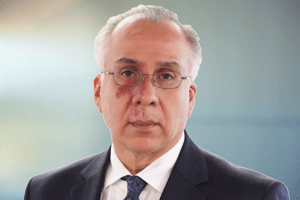 Gerardo Ledesma
Chief Operating Officer

Latin America
Gerardo Ledesma is Chief Operating Officer, Latin America, for RGA Reinsurance Company Ofcina de Representación en México, responsible for all pricing and product development activities for RGA clients throughout Latin America.
Before joining RGA in 2010, Gerardo worked for a range of insurers in senior managerial and actuarial positions, including ALICO Mexico and Generali Mexico.
Gerardo received his actuarial degree from Universidad Nacional Autónoma de México (UNAM), and his insurance diploma from Instituto Tecnológico de México (ITAM). He is a member of the Mexican Actuarial Association (Asociación Mexicana de Actuarios [AMA]) and of the Colegio Nacional de Actuarios (CONAC).
Eduardo Lara
Vice President, Head of Health
Latin America

Eduardo Lara is Head of Health, Latin America for RGA Reinsurance Company Oficina de Representación en México, and is responsible for developing and implementing RGA's health insurance strategies in the region. He joined RGA in January 2017 with 26 years of insurance industry experience, including 20 years in health insurance management roles for reinsurers, insurers, consulting firms and TPAs.
Prior to joining RGA, Eduardo was General Director of the TPA for the Consorcio Mexicano de Hospitales, the largest hospital chain in Mexico. His career also includes serving as Head of Health in Latin America for Swiss Re, and as Principal and Managing Director of Milliman's healthcare consulting practice in Mexico for more than 10 years, where he advised companies in Mexico, the United States, and Central and South America.
Eduardo is former President of the Mexican Association of Actuaries, and is currently a member of the Honour and Justice Board of Mexico's National College of Actuaries. He also serves as a board member of the Health Committee, and as Vice-Chair of the Latin American Subcommittee, of the International Actuarial Association.
Eduardo graduated as an actuary from the Sciences Faculty of the National Autonomous University of Mexico (UNAM), with post-graduate studies in business and finance at the Instituto Tecnologico de Estudios Superiores de Monterrey (ITESM). He also studied managed care for two years at the Arizona Health Sciences Center at the University of Arizona. Eduardo is a frequent speaker on healthcare topics at industry conferences in Latin America, and has authored several articles and white papers on the subject.