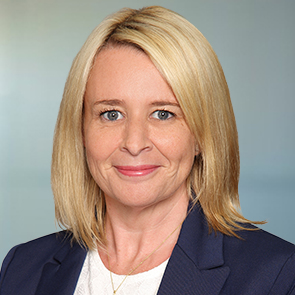 Emma Wilkins
Research and Proposition Manager, Global Health Team
Emma Wilkins is Research and Proposition Manager, Global Health, and is based in the RGA London office. Prior to her current role, Emma was RGA Head of Health – Southeast Asia Markets, and worked across that region to build and develop RGA's health reinsurance business through the delivery of high-quality and sustainable products, solutions and services to RGA's partners. Emma joined RGA in April 2017.
Emma has more than 25 years of life, health, and medical claims management and product design experience gained from working in the U.K., South Africa and, more recently, in the Asia Pacific region where she was based for eight years before returning to London in 2019. She has held several senior reinsurance roles in her career, and served as Group Strategic Claims lead for two years at direct insurer AIA, where her time was equally split between Hong Kong and Thailand.
Emma is passionate about using her expertise in managed care and health intervention strategies to develop medical products and services that improve the value proposition of insurance, reduce the protection gap through increased accessibility, and improve the overall customer experience.