Australia and New Zealand
RGA Reinsurance Company of Australia Limited
RGA Reinsurance Company of Australia Limited, New Zealand Branch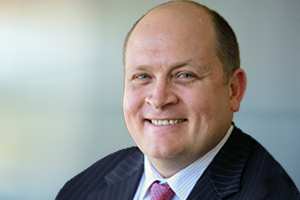 Mark Stewart
FFIN, FIAA
Managing Director
Australia and New Zealand
RGA Australia
As Managing Director of RGA Reinsurance Company of Australia Limited, Mark Stewart has overall responsibility for RGA's business in Australia and New Zealand. Prior to his appointment in November 2012, Mark had served five years as RGA's Chief Actuary, including two years as Chief Financial Officer.
Mark has 20 years of life insurance experience in Australia and has worked in several international markets as well. Before joining RGA Australia in 2007, Mark was an actuarial consultant with Towers Watson, where he managed several project teams focused on financial modeling, risk management and economic valuation.
Mark earned a bachelor's degree in economics from Macquarie University, and he qualified as an actuary in 1999. He is a Fellow of the Financial Services Institute of Australasia (FFIN), the Institute of Actuaries of Australia (FIAA), and the New Zealand Society of Actuaries. Mark is also a member of the Life Board Committee of the Financial Services Council.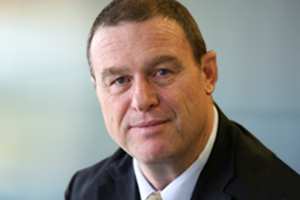 Geoff Black
Vice President
Business Development
Australia and New Zealand
RGA Australia


Geoff Black joined RGA Australia in January 2015 with overall responsibility for marketing and sales for Australia and New Zealand.
Geoff has more than 29 years life insurance experience most of which has been at senior executive level. Prior to his current role at RGA, he was with one of Australia's largest life insurers, TAL, where he was responsible for Group Life, Investments and Alliances business. Geoff was CEO of Lumley Life from 1994 to 2004 when it was acquired by PrefSure Life (owned by South African Life insurer Liberty Life) where he was CEO until TAL acquired it in 2006. In addition to the above Geoff has extensive superannuation experience as a Trustee of a number of public offer superannuation funds.
He holds a Bachelor of Commerce, is a member of CPA Australia, and holds a graduate diploma in Financial Planning.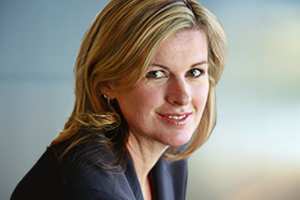 Nadine ​Gooderick
Chief Operating Officer
Australia and New Zealand
RGA Australia

Nadine Gooderick is Chief Operating Officer of RGA Reinsurance Company of Australia Limited (RGA Australia), responsible for claims, underwriting, operations, and projects and customer solutions, including technical services and innovation.
Nadine, who was promoted to her current post in 2011, holds the distinction of being the first employee hired by RGA Australia and has more than 18 years of experience in reinsurance. She has served several roles at RGA, including Acting Chief Underwriter, Manager, Underwriting and Audits for RGA's Asia Pacific region, as well as postings in RGA's UK and Canada subsidiaries.
Prior to her current role, she was responsible for the daily operations of RGA International's Sydney office, providing support for underwriting, actuarial, claims, medical, legal as well as special projects for RGA's international offices.