China
RGA Reinsurance Company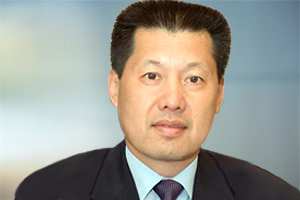 ​Jason Ou
FSA, MAAA
Chief Executive Officer
RGA China

Jason joined RGA in 2002 and was appointed Chief Representative of RGA Reinsurance Company Beijing Representative Office in 2005. In his current position, Jason oversees all daily operations related to RGA's ongoing growth in the China life reinsurance market. He also conducts leading-edge local marketing research and provides expert consultation to local clients for issues related to general business inquiries and services.
Jason previously was Chief Executive Officer of the RGA Taiwan Liaison Office, which he led to a market leadership position. Before that, he was Chief Operating Officer for RGA Taiwan, directing company operations as well as designing and implementing processes and procedures to ensure efficiency.
A life insurance industry veteran, Jason worked for nearly seven years in individual life products at Munich Reinsurance of Canada. From 1996-2000, he served as Actuarial Associate, and from 2000- 2002 he was Manager of Actuarial Service. From 1990-1996, Jason performed a range of roles at Manulife Financial, including Actuarial Assistant for U.S. Group Financial, Actuarial Assistant for Life Reinsurance Corporate, and Actuarial Consultant for Life Reinsurance Pricing (R&D).
Among his industry achievements, Jason assisted the Taiwan government in establishing financial reinsurance policies and guidelines. He is a Fellow of the Society of Actuaries and a Member of the American Academy of Actuaries. Jason attended the University of Manitoba, where he attained a Bachelor of Computer Science degree, and a Master of Actuarial Science and Management degree.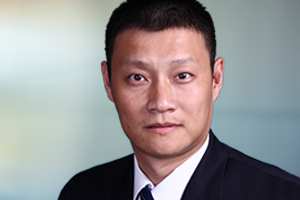 Zhibin Zhang
FSA, FCIA
Chief Marketing Officer
RGA China
Zhibin Zhang joined RGA in 2008 and was appointed Chief Marketing Officer in 2016. Prior to that, he served as Chief Representative of RGA Reinsurance Company Beijing Representative Office since 2014. Zhibin previously was Manager of Actuarial Services in the office, where he developed actuarial pricing bases and participated in reinsurance tenders. In addition, Zhibin actively maintained client relationships and provided actuarial training to client companies.
Zhibin has more than 16 years of actuarial experience. Prior to joining RGA in early 2008, Zhibin worked at London Life Insurance Company as an actuarial associate and an associate manager, where he gained experience in product design and pricing of segregated fund products, as well as pricing and product development for other life insurance products. Zhibin has held various actuarial positions at London Reinsurance Group and Canada Life Assurance Company.
Zhibin earned his Master of Science (M.S.) degree in Actuarial Mathematics from the University of Manitoba's Warren Center for Actuarial Studies and Research. He is a Fellow both of the Society of Actuaries and of the Canadian Institute of Actuaries.