India
RGA Life Reinsurance Company of Canada - India Branch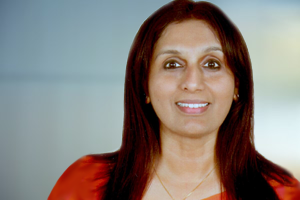 Jyoti Punja is Chief Executive Officer for RGA Life Reinsurance Company of Canada, India Branch (RGA India).
A highly experienced executive, Jyoti has led many life company functions, including sales and distribution, operations, technology and marketing. Prior to joining RGA, Jyoti was the Chief Operations Officer in Aditya Birla Health Insurance Company Limited, where she was responsible leveraging operations policies, strategies and technology platforms to enable growth.
Before joining Aditya Birla Health, she held senior leadership positions at Cigna TTK as Chief Customer Officer, Bharti AXA Life as Chief Operating Officer, and Birla Sun Life Insurance Company as Head of Client Services. She started her career with LIC of India.
Jyoti received bachelor's degrees in science and general law from the University of Mumbai and an Executive M.B.A. from Manipal University. She is an Associate of the Insurance Institute of India (AIII).
Staff
Pankaj Jain

​Chief Financial Officer

RGA Life Reinsurance Company of Canada - India Branch
Send an email >

Paramvir Chatha

Chief Underwriting Officer

RGA Life Reinsurance Company of Canada - India Branch
Send an email >