South Africa and Southern Africa
RGA Reinsurance Company of South Africa Limited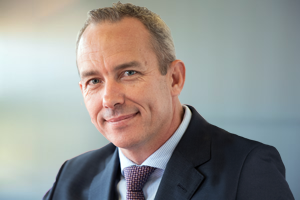 Michael Porter
Managing Director
RGA South Africa
Michael Porter, Managing Director of RGA Reinsurance Company of South Africa Limited, joined the company in 2012. Prior to his current role, Mike led business development efforts for 10 years, ensuring that RGA is an integral and trusted partner, a respected leader, and long-term value creator within the insurance industry.
By enhancing clients' prosperity, Mike helped RGA become the largest reinsurer of group business and new retail business in the South African market.
Prior to joining RGA, Mike held senior leadership positions at several insurance companies. He has deep expertise of every aspect of life insurance gained over 20 years working across the industry and a demonstrated passion for people and improving their lives.