United Kingdom
RGA International Reinsurance Company dac
UK Branch Office
RGA UK Services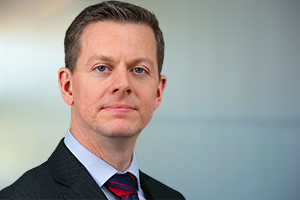 Peter Banthorpe
Managing Director
RGA UK
As Managing Director of RGA UK, Peter Banthorpe and his team bring innovative, customer-focused solutions to RGA clients. Prior to being appointed to this role, Peter led RGA's Global Research and Data Analytics group, a team of 60 actuaries and data scientists supporting RGA's offices around the world. Peter joined the company in 2010 as Head of Actuarial Research for the UK office.
Before coming to RGA, Peter was Head of Pricing and Reinsurance for Ageas Protect (formerly Fortis). He was one of its first employees and a member of its senior management team, and led the development of its actuarial, management information and reinsurance capabilities from initial creation until several years after its launch. Before then, Peter held various pricing and new business roles for Munich Re's U.K. Life Branch.
Peter is a graduate of Cambridge University and qualified as an actuary in 2003. He has previously been a long-standing member of the Institute and Faculty of Actuaries' (IFoA) CMI Executive Committee and has chaired the IFoA's mortality research steering committee. Peter is a regular presenter at industry events on a diverse range of subjects.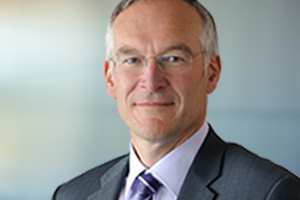 Calvin Cole
ACII
Head of Underwriting
UK and Europe
RGA UK



Calvin Cole is Head of Underwriting, UK and Europe for RGA International Reinsurance Company dac, UK Branch Office. He has executive oversight of all European offices and responsibility for all underwriting activities engaged in by the UK office. Calvin is also responsible for claims within the UK and Ireland.
In 2003 Calvin arrived at RGA, bringing with him a wealth of experience and expertise in life and health reinsurance. He spent more than half of his 30-year career with Mercantile & General Reinsurance Company PLC, and also was with Swiss Re's Middle East operations. In addition, he was a life and health broker for Guy Carpenter.
Calvin is an Associate of the Chartered Insurance Institute (ACII), a previous President of the Assurance Medical Underwriting Society, and a member of the Association of British Insurers' Protection Development Committee and Medical and Underwriting Committee.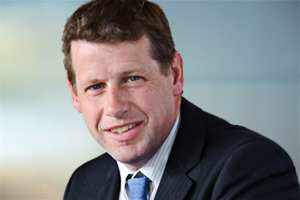 Hamish Galloway
FIA
Senior Vice President
Global Financial Solutions


Hamish Galloway is Senior Vice President, Global Financial Solutions (GFS) for RGA UK Services Limited. He heads the office's Financial Solutions team, which focuses on longevity reinsurance and financial reinsurance.
In 1998, Hamish was the first employee hired by RGA in the United Kingdom. He was an integral member of the team that took RGA's UK operations from a startup to its current status as the market's leading life reinsurance provider. He spent the first 10 years as Chief Pricing Actuary. He was named Head of Longevity and Financial Reinsurance in 2009, and later became Senior Vice President, GFS.
Hamish came to RGA from Gerling Global (UK), where he headed up its Pricing and Valuation areas. He began his career at Manulife Financial, and stayed on when it was bought by Canada Life, working as the valuation actuary for the unit-linked subsidiaries.
Hamish graduated from Cambridge University's Sidney Sussex College, and qualified as an actuary in 1993. He is a Fellow of the Institute of Actuaries (FIA).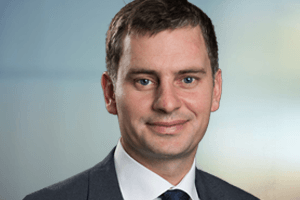 Cormac Galvin
FIA
Senior Vice President, Business Development
RGA U.K. and Ireland
Head of Business Development
Global Financial Solutions U.K.
Cormac Galvin is Senior Vice President, Business Development, U.K. and Ireland, and also serves as Head of Business Development for Global Financial Solutions (GFS) in the U.K.
Prior to joining RGA, Cormac worked in investment banking at the Royal Bank of Scotland, where he focused on structuring and marketing solutions for insurers across Europe and Asia; in private banking at AIAC where he managed the actuarial team; and in insurance at Aviva, where he began his career in 1997. Cormac is a Fellow of the Institute of Actuaries (FIA).