Central and South America and Caribbean Leadership
Latin America
Central America, South America and the Caribbean
RGA Reinsurance Company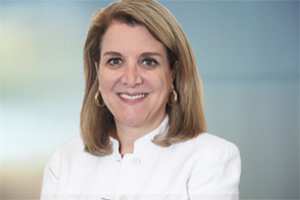 As General Manager, Emerging Latin America Markets for RGA Reinsurance Company Oficina de Representación en México, Dominique Hierro is in charge of business development for Latin America, excluding Mexico and Brazil. Previously, Dominique served as Chief Marketing Officer in the region.
Dominique has extensive experience in the insurance and reinsurance industry in life and health business. Prior to joining RGA in 2010 she served in a variety of managerial positions in Mexico for different companies, including Transamerica Reinsurance, Gen Re, and Seguros Comercial America (now AXA Insurance).
Dominique earned her degree in Actuarial Science from Universidad Anahuac del Sur in Mexico City.