United States
RGA Reinsurance Company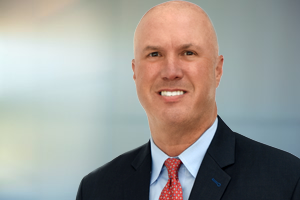 Ron Herrmann
Executive Vice President
Head of U.S. and Latin American Markets

Ron Herrmann is Executive Vice President, Head of U.S. and Latin American Markets for RGA Reinsurance Company. He oversees U.S. Mortality Markets, U.S. Individual Health, U.S. Group Reinsurance, and RGA Latin America. He is also a member of the RGA Executive Committee.
Ron's extensive insurance industry career includes more than 20 years of senior-level experience at major life and multi-line insurance companies. Most recently, he served as Head of Individual Life and Employee Benefits at Equitable and was also a member of the company's Operating Committee.
He brings to RGA extensive corporate transactional experience. Over the course of his career, Ron has served in strategic roles in mergers, spin-offs, and acquisitions with both the acquiring and acquired entities. In addition, Ron has held senior sales and sales management roles for three large national and international insurance companies.
Ron graduated from Penn State University with a Bachelor of Science (B.S.) degree in finance. He is a Certified Financial Planner
TM
, a member of the American Council of Life Insurers, sitting on the CEO Steering Committees for Consumer Issues, Prudential Issues, Taxation, and its Reinsurance Executive Council. He is also active with LIMRA and FINSECA.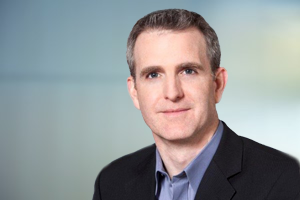 Senan O'Loughlin
MBA, FIA (U.K), FSAI
Senior Vice President
Head of U.S. Mortality Markets
RGA
Senan O'Loughlin is Senior Vice President and Head of U.S. Mortality Markets, where he leads RGA's U.S. traditional mortality functions, including business development, pricing, underwriting, medical, claims, and operations. He also oversees the U.S. Business Initiatives team that develops and implements RGA's innovative risk assessment products and solutions.
Prior to joining RGA in 2021, Senan had 30 years of senior management experience with insurance and reinsurance companies on three continents. Most recently he held a number of different roles with Swiss Re, including Head of Sales and Client Engagement for Swiss Re's U.S. Life and Health division, and Regional Head of Strategy and Operations, Americas. Before Swiss Re, Senan worked at AIG-AIA in Hong Kong as Regional Head of Actuarial, Asia Pacific Life Operations, with responsibility for actuarial operations in India, Indonesia, Australia, New Zealand, and Korea. He began his career as a trainee actuary at Hibernian Group in Ireland (now Aviva), where he went on to work in a variety of management roles, including strategy, life and retirement product development, marketing, valuation, and project management.
Senan received an MBA from the Michael Smurfit School of Business, University College Dublin, and is a Fellow of the Institute of Actuaries (FIA U.K.), and a Fellow of the Society of Actuaries of Ireland (FSAI).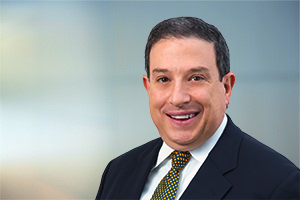 Lawrence S. Carson
FSA
Executive Vice President
Global Financial Solutions

Reinsurance Group of America, Incorporated
Lawrence S. Carson is Executive Vice President of the Global Financial Solutions (GFS) unit of Reinsurance Group of America, Incorporated. GFS is responsible for RGA's asset-intensive, capital-motivated, and bulk longevity reinsurance businesses, collaborating worldwide to support client capital needs with customized reinsurance solutions. Larry is a member of RGA's Executive Committee.
Most recently, Larry was Executive Vice President and Chief Actuary of GFS, where he oversaw all aspects of pricing and risk management. Before joining RGA in 1999, he was with the actuarial firm of Milliman and Robertson (now Milliman Inc.), where he worked on demutualizations, mergers and acquisitions valuations, and market conduct class-action settlements. Previously, he was with Equitable Life Assurance Society, where he held several actuarial positions.
Larry received a Bachelor of Arts (A.B.) degree in mathematics with honors from Harvard University. He is a Fellow of the Society of Actuaries (FSA). He has served in various roles with the Society of Actuaries Reinsurance Section Council, was a member of the Academy's Life Reinsurance Work Group, and has spoken at numerous industry meetings.