In mature markets like the U.S. where traditional offerings like health, life, disability and dental have become commoditized, carriers must find that extra something to give them an edge.
This often includes several somethings extra. Competing on price alone has driven small margins even smaller, so much so that new business growth requires approaching employers with more robust benefits and packaging insurance coverage with value-added services. Examples range from legal advice to travel programs, all with one goal: attracting new clients.
What should group insurers look for when considering the benefits and services to provide? A few key considerations include:
Does it provide real value?
By definition, a benefit should add value to its beneficiaries. As obvious as that sounds, some "value-added" services offer little in the way of actual or even perceived value. For a service offering to be effective, employers should readily recognize that it will be both used and appreciated by their employees. Ideally, employees will be able to access the service right away and immediately reap tangible rewards.


Does it complement insurance offerings?
It is important for carriers to remember that insurance is their primary business and that all add-on benefits are ultimately meant to drive policy sales. Benefits that have little or nothing to do with insurance serve little purpose. If too far removed, employees may not even associate the benefit with the insurer providing it. A complementary offering, on the other hand, may be used to increase awareness of the company and produce upsell and cross-sell opportunities.


Does it increase employee engagement?
Often, insurers' interactions with consumers are limited to the beginning (policy issue) and end (making a claim) of the insurance journey. As in all industries, today's insurance consumer is looking for a more personalized experience. For group insurers, ongoing engagement provides additional opportunities to help employees better understand their coverage (or lack thereof) and importance of the benefits provided.


Does it help engender loyalty and trust?
Just as important as acquiring new business is keeping existing clients. Employers are more likely to stick with an insurer with whom they and their employees have built a relationship and whom they feel has their best interests at heart. Value-added services should be designed and selected to help build such relationships.
Are there value-added services that can answer "yes" to all four of these question? Yes, indeed. The following case studies provide some good examples.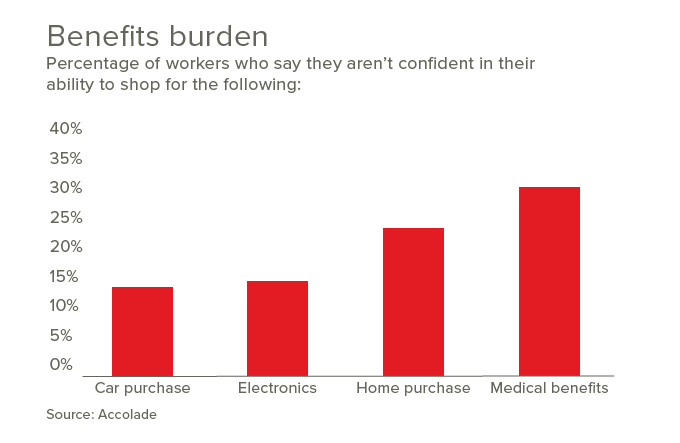 Case Study 1: Everplans
Everplans is a life and legacy planning platform that helps people organize, store, securely share, and keep up to date all of their most important plans and information in one place — everything from insurance forms and health care documents to passwords and family photos.
Does it provide real value? In an Everplans-Cerulli survey, over 95% of respondents stated they would like help creating end-of-life documents and would like a safe place to store them in a way their families could access them easily. Today, employees are engaging with Everplans on every aspect of their life — bringing scattered, disconnected details into a single accessible location.
Does it complement insurance offerings? Billions of dollars in insurance coverage, bank accounts and other assets go lost or unclaimed each year. When Everplans is provided alongside an insurance policy, basic information about the employee's life insurance coverage is populated into the Everplan and can be immediately shared with beneficiaries and trusted advisors who need to know.
Does it increase employee engagement? Once an employee gets started, they realize how much they need to add to their plan. Nearly 55% of Everplanners go on to become "super users" once they add the first piece of information. Everplans is engaging employees with their benefits in new ways, and through educational resources accessed by over 4 million people each year, it is reinforcing the importance of other employer-provided benefits and helping fill plan gaps.
Does it engender loyalty and trust? End-of-life benefits have no value unless they are shared with the people who need to know about them. Everplans' co-branded services help employers and employees immediately associate an insurance carrier with tangible benefits and long-term legacy planning, while taking care of beneficiaries along the way.
Case Study 2: K4Connect
Looking ahead, tech company K4Connect is set to launch a solution targeting senior care. Their offerings bring together smart home automation, health and wellness tracking technologies, and social engagement tools in a single platform. The goal? Provide a system that works on any mobile device, tablet, or PC to help older adults perform daily activities and stay connected and engaged. K4Community, the company's connected-life platform for senior living facilities, launched in 2014.
Does it provide real value? U.S. employers absorb more than $40 billion annually from lost productivity and additional healthcare costs for employees caring for elder loved ones. K4Connect's offerings could help reduce the need to leave work as often and allow remote caregivers more peace of mind.


Does it complement insurance offerings? K4Connect's products aim to help people to live simpler, healthier, happier lives — a clear complement to life and health insurance. Effective solutions for aging in place could also bring significant benefits to providers of long-term care insurance.
Does it increase employee engagement? Caring for an aging loved one is an ongoing commitment, making K4Connect's products likely to provide ongoing opportunities for group benefits providers to connect with employees using it. And as previously noted, remote caregivers will not have to leave work as often to tend to urgent situations.
Does it engender loyalty and trust? This technology promises to become an integral part of people's lives (the smart home automation features of K4Community have a 100% adoption rate), so carriers offering it as a value-added service could better position themselves as integral as well.
Read More +