Finance regulatory capital at low cost.
What can Capital Solutions achieve? RGA's Capital Solutions enable clients to leverage reinsurance as a tool to meet broader financial goals. Clients can enhance their overall financial strength and regulatory surplus position while complying with applicable regulatory requirements.
How Can Capital Solutions Help My Company?
These tailored solutions enable our clients to:
Finance new business strain.

Successfully acquire other blocks of business and/or entities.

Optimize use of capital.

Minimize cost of capital.

Maximize capital efficiency.

Manage accounting volatility.

Re-capitalize after unexpected financial challenges.

Be more competitive when pricing products.

Achieve a higher return on capital.

Provide contingent capital when required to support the business.

Continue selling successful products when cash strain is high.
Before and After Capital Solutions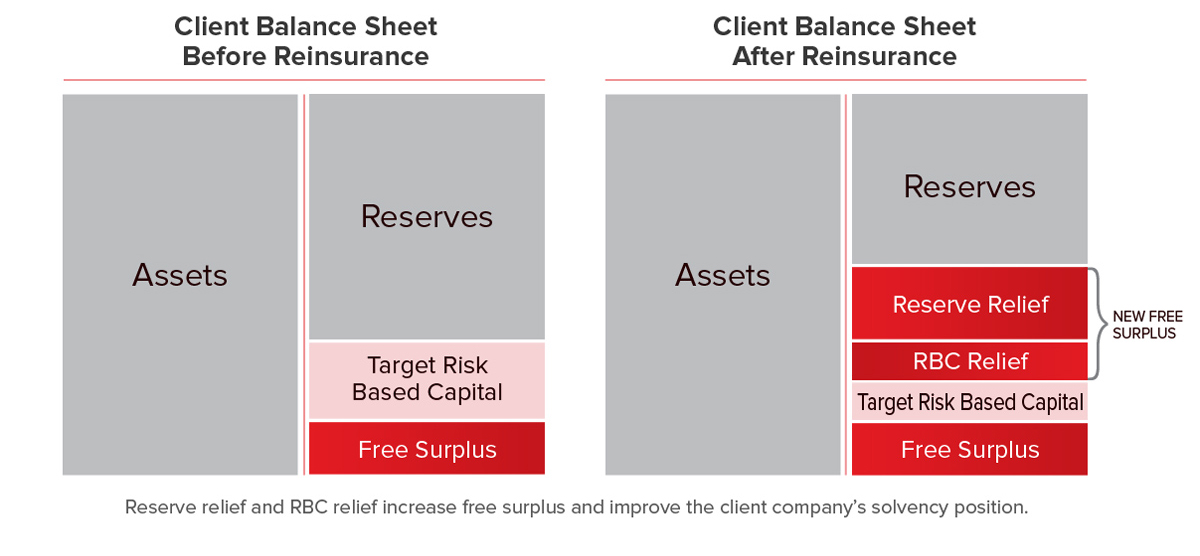 Why RGA?
RGA's Capital Solutions allow clients to better manage the amount and cost of their regulatory capital. RGA pioneered the use of reinsurance as a flexible and effective capital management tool more than 30 years ago in North America. Since 1996, we have been active in Capital Solutions across Asia and have completed transactions in many of the countries in Asia. We leverage regulatory expertise, risk knowledge, and financial strength – along with our creativity – to deliver capital through surplus relief, solvency capital relief, and structured financing solutions.