Asset Intensive Solutions
---
See how RGA can help optimize, protect, and monetize your Asset Intensive portfolio.

What are Asset Intensive Solutions? RGA's Asset Intensive Solutions use Coinsurance to help our clients manage their investment risk.
How Can Asset Intensive Solutions Help My Company?

RGA's Asset Intensive Solutions enable our clients to efficiently manage asset-related risk and available capital by:
Releasing capital trapped in legacy blocks of business to strengthen the balance sheet or for deployment in new opportunities.

Reducing overall exposure to credit or investment risks.

Managing balance sheet measures, such as asset leverage, that are important to investors or rating agencies.
Before and After Asset Intensive Solutions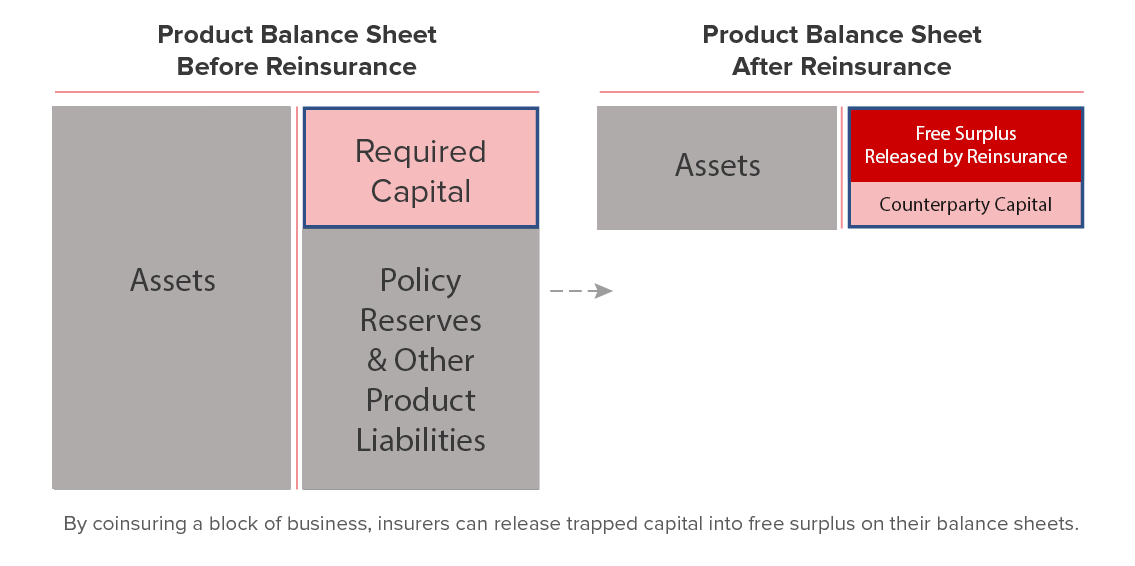 Why RGA?
RGA completed its first Asset Intensive transaction in 1997, and subsequently completed 24+ deals in the United States (40+ internationally)
. Such transactions can be complex and their size can create unwanted exposures to the insurer without careful consideration. RGA's diversified business model allows us to maintain our financial strength through multiple economic cycles.
There are many factors to consider when pursuing Asset Intensive Solutions, from asset types to trust/collateral provisions. Over the years, RGA has built a strong reputation as a trusted partner with our clients and with independent advisors. To learn more,
please speak to one of our experts
. (An Asset Intensive Buyers Guide will be coming soon.)