Malaysia
Malaysian Life Reinsurance Group Berhad (MLRe)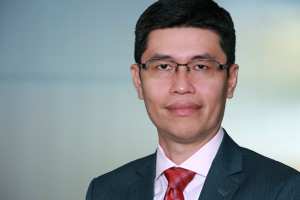 Kay How Tan
FSA, CFA
Head of Malaysia and Head of Operations
Southeast Asia Markets


As Head of Malaysia, Kay How Tan is responsible for business development, marketing, pricing and underwriting for RGA in the Malaysia market. He also serves as the Principal Officer of RGA Global Re Labuan Branch, effective in August 2018. Kay How acts as the RGA management representative to the Shariah Advisory Council. He also leads Southeast Asia operational functions including Underwriting and Claims; Pricing and Treaty Management; and Data Administration and Analytics. He previously served as the Head of Marketing, Southeast Asia Markets. Kay How joined RGA in January 2016, and is based in the Labuan Branch's Kuala Lumpur co-located office.
With a career spanning more than 18 years at prominent multinational life insurers, Kay How has extensive hands-on leadership experience in the product development, marketing and actuarial areas. He has worked in life, health, group, general and takaful business lines throughout the Southeast Asia region, including Malaysia, Singapore, Indonesia, Vietnam, China and Thailand. His prior roles include serving as Chief Marketing Officer of a top life insurer in Malaysia, Director of Product Strategy for Thailand's largest life insurer, and as Senior Vice President/ Head of Group Product Management for a large Singapore-based regional life insurer.
Kay How received his bachelor's degree in actuarial science from the National University of Malaysia. He is a Fellow of the Society of Actuaries (FSA) and a CFA charterholder.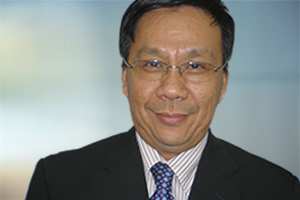 Liew Pek Hin​
Chief Executive Officer
Malaysian Life Reinsurance
Group Berhad (MLRe)
Pek Hin Liew is the Chief Executive Officer of Malaysian Life Reinsurance Group Berhad (MLRe), the joint venture company between Reinsurance Group of America, Incorporated and members of the Life Insurance Association of Malaysia. He is responsible for overseeing the overall business activities in the office. He is also actively involved together with his team in creating business development strategies for the local, retakaful and ASEAN markets.
With MLRe since 2002, Pek Hin has over 25 years of actuarial experience. He arrived as Head of the Actuarial Department, later promoted to Deputy General Manager and was appointed to his current position in 2014. Prior to his arrival, he was with Asia Life, where he rose to Senior Manager with responsibility for various actuarial functions.
Pek Hin earned his Bachelor degree in Statistics from National University of Malaysia. He is a Fellow of the Society of Actuaries (U.S.A.). He was also the past President of the Actuarial Society of Malaysia.