Canada Français
RGA Life Reinsurance Company of Canada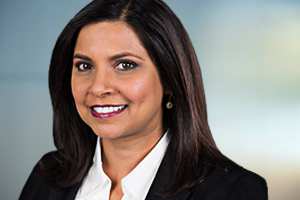 Alka Gautam
MBA, CPA, CA
President and
Chief Executive Officer
RGA Canada


Alka Gautam is President and Chief Executive officer of RGA Life Reinsurance Company of Canada (RGA Canada), a wholly-owned subsidiary of Reinsurance Group of America, Incorporated (RGA).
Ms. Gautam joined RGA Canada in 2000, following 10 years with KPMG, a global audit, tax and advisory services firm, and has held positions of progressively increasing responsibility. She has served as Chief Financial Officer and Chief Risk Officer since 2006, and in 2014, was named Chief Operating Officer of RGA Canada.
She received her Bachelor of Science (B.S.) and MBA degrees from Dalhousie University, in Halifax, Nova Scotia, Canada. She has served on several life insurance industry committees throughout her career and is a member of Chartered Professional Accountants of Canada. Alka is a past chair of the Canadian Reinsurance Conference (CRC) and is a Director on the Board of the Canadian Life and Health Insurance Association (CLHIA).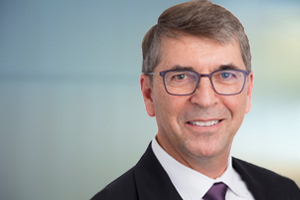 Brian Louth
FCIA, FSA
Senior Vice President
Development and
Chief Marketing Officer
RGA Canada
Brian is Senior Vice President and Chief Marketing Officer for RGA Canada. His focus is on developing and strengthening the relationships between clients and RGA through effective reinsurance solutions. In 2012 he assumed responsibility for the underwriting team in continuing to deliver industry-leading service and support for clients.
With more than 30 years of experience in the Canadian insurance market, Brian has served in many roles, including pricing, product development, investment and financial management. Prior to joining RGA in 2003, Brian worked in the association and affinity marketplace.

Throughout his career, Brian has maintained a strong interest in the education and examination system for actuaries and has been in involved with various Society of Actuaries (SOA) examination committees and task forces for more than 20 years. He is currently the General Chairperson of the Education Steering and Coordination Committee, responsible for all SOA committees across examination, curriculum and e-learning functions, and is a member of the University of Toronto Actuarial Science Program Advisory Board.

In 2009, Brian was chair of the Canadian Reinsurance Conference, and he is a past member of the Loma Canada Council. He is also a past member of the Marketing and Distribution section of the SOA and is a frequent presenter at industry and educational meetings.
Brian received his Bachelor of Science in mathematics and actuarial science from the University of Western Ontario. He is a Fellow of the Canadian Institute of Actuaries (FCIA) and the Society of Actuaries (FSA).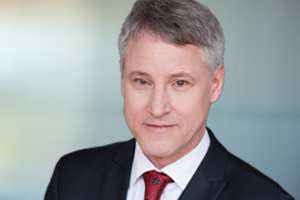 Robert Mallette
Senior Vice President
Chief Product and Pricing Officer
RGA Canada
Robert Mallette is Senior Vice President, Chief Product and Pricing Officer for RGA Life Reinsurance Company of Canada (RGA Canada). In this role, he leads the Mortality, Living Benefits, Longevity and Research functions for the individual and group reinsurance segments.
Robert's 27-year career in life insurance spans eight countries on three continents, and includes both direct insurance and reinsurance. Prior to rejoining RGA in 2015 in a consultative capacity, he advised local and international insurance and reinsurance clients on a broad range of topics, including business, product, and marketing strategy, and product design for life insurance and critical illness, and was also the North American presence for the NMG Group.
Previously, he was with RGA Canada for eight years (1998-2006), during which he was responsible for client relationships, business development, traditional and non-traditional life reinsurance pricing, in several position that culminated in his being named Senior Vice President, Development.
Robert's Bachelor of Science in Mathematics is from L'Université de Montréal . He is a Fellow of the Canadian Institute of Actuaries and a Fellow of the Society of Actuaries (U.S.).