EMEA
Jun 2, 2016, 11:07 AM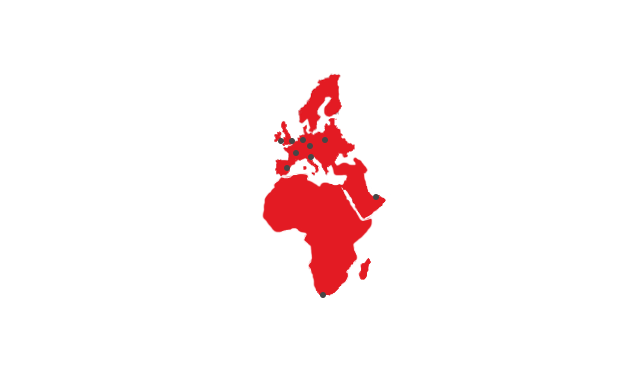 RGA's Europe, Middle East, and Africa (EMEA) business segment comprises offices in financial centers from Amsterdam to Cape Town.
Changing consumer behavior and a dynamic insurance landscape in the EMEA region continue to demonstrate the need for innovative solutions. RGA EMEA's product portfolio extends beyond traditional individual and group life reinsurance to include critical illness coverage, longevity reinsurance, capital management and capital-motivated reinsurance.
RGA EMEA spans 10 countries, including France, Germany, Ireland, Italy, the Netherlands, Poland, South Africa, Spain, the United Arab Emirates, and the United Kingdom.
Olav Cuiper
Executive Vice President and
Head of EMEA

Read bio >

EMEA Regional Headquarters
WTC Amsterdam, Tower H
Zuidplein 168
1077 XV Amsterdam
Netherlands
T 31.20.333.7431
EMEA
Jun 2, 2016, 11:07 AM