Global Financial Solutions Team
Deutschland, Österreich
und Schweiz
Global Financial Solutions Team

Unser erfahrenes Expertenteam verfügt über Expertise sowohl bei der Einschätzung als auch bei der Quantifizierung von Versicherungs- und Investmentrisiken. Wir unterstützen unsere Kunden bei der Bestimmung ihres wirtschaftlichen Kapitalbedarfs für Lebens- und Rentenprodukte und schaffen zudem einen Mehrwert für das Unternehmens-Risikomanagement, indem wir Lösungsansätze anbieten, die den speziellen Bedürfnissen unserer Kunden entsprechen. Wir tun dies unter den meisten Aufsichtsregimes, einschließlich von Solvency II, C-ROSS und anderen.
Lernen Sie unsere lokales GFS Team Kennen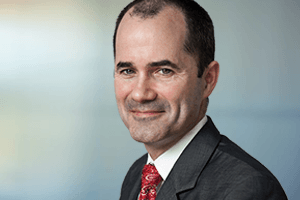 Paul Sauvé
FSA, FCIA, DAV
Senior Vice President
Capital Solutions
Global Financial Solutions
Paul Sauvé is Senior Vice President for Capital Solutions for Global Financial Solutions (GFS). He is responsible for leading global strategies around the capital solutions business line. Prior to his current role, Paul led business development in the financial reinsurance, longevity reinsurance and asset-intensive reinsurance markets of Continental Europe, the Middle East and Africa.
Currently based in Cologne, Germany, Paul, who joined RGA in 2006, has worked in the insurance industry for more than 25 years. He began his career at Mutual Life of Canada, now part of Sun Life of Canada. He also worked for Manulife in its Singapore, Hong Kong and Germany offices, rising to Managing Director of Manulife's Cologne office.
Paul received a Bachelor of Mathematics degree with honours in actuarial science and statistics from the University of Waterloo, Canada. He is a Fellow of the Society of Actuaries (FSA), a Fellow of the Canadian Institute of Actuaries (FCIA) and a member of the Deutsche Aktuarvereinigung (DAV).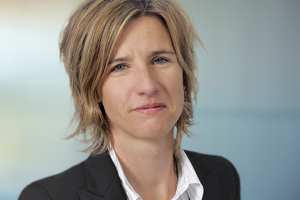 Alexandra Field arbeitet als Director Business Development EMEA, Global Financial Solutions bei der RGA International Reinsurance Company dac. Ihr Schwerpunkt liegt auf der Entwicklung und Umsetzung von kapitaleffizienten Rückversicherungslösungen unter Solvency II für ausgewählte europäische Länder.
Frau Field ist seit 2009 bei der RGA. Zuvor arbeitete sie als Senior Originator für Lebesrückversicherungslösungen bei der West LB und als Marktreferent in der Lebensabteilung der Converium Rückversicherung (jetzt SCOR). Ihre Laufbahn begann sie in der aktuariellen Beratung bei Tillinghast Towers-Perrin (jetzt Willis Towers Watson).
Frau Field absolvierte das Staatsexamen in Mathematik und Germanistik an der Universität Tübingen. Seit 2002 ist sie Mitglied der Deutschen Aktuarvereinigung (DAV), und sie ist zudem Mitglied der Schweizer Aktuarsvereinigung (SAV).