Italy and Turkey
RGA International Reinsurance Company dac
Branch Office for Italy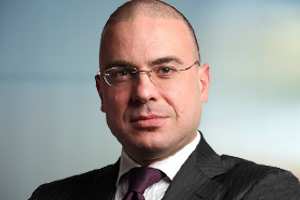 Adriano de Matteis
Managing Director,
Southern Continental Europe
RGA EMEA
Send email >
Adriano de Matteis is Managing Director, Southern Continental Europe, EMEA Region, In addition to overseeing the operations of RGA Italy, France, and Spain Adriano cultivates and implements new bancassurance and product development opportunities and fosters sales and business growth and development for RGA's EMEA region.
Adriano came to RGA in 2007 as Director, Business Development for RGA Italy, and has 20 years of insurance industry experience. Prior to joining RGA, Adriano held senior-level sales and marketing positions with Partner Re's Paris office and Munich Re's Italy office. He also spent seven years as actuarial office manager for Assiba S.p.A. Società di Assicurazioni (now merged into Intesa Sanpaolo Vita), the Generali Group's bancassurance operation at that time.
Adriano earned his master's degree in mathematics from Milan University.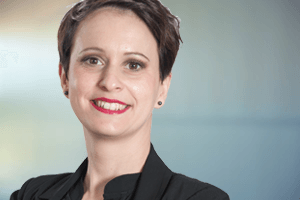 Roberta D'Ascenzi
Head of Operations
RGA Italy
Roberta D'Ascenzi is Head of Operations of RGA International Reinsurance Company dac Branch Office for Italy and Turkey. In this role, Roberta is responsible of the operational functions including pricing, portfolio monitoring, underwriting, claims, administration, and treaties.
Roberta is an Italian Qualified Actuary with 16 years of direct insurance, consultancy, and reinsurance experience. She also obtained an Executive Master in Business Administration (MBA) degree.
Before joining this role, Roberta was Chief Pricing Actuary for RGA Italy Netherlands and Nordic Countries and before joining RGA, where she moved from the role of Head of Product and Underwriting at the MetLife Italian Branch.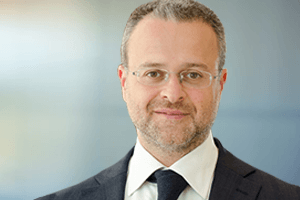 Roberto Rizzo
Head of Life
Business Development
RGA Italy

Roberto Rizzo, Head of Life Business Development, leads business development efforts for RGA International Reinsurance Company dac Branch Office for Italy. He is responsible for developing RGA's entry strategies into new markets and for executing the initial phases of those strategies, which includes start-up activities such as market research, establishing RGA's brand, and building local infrastructures.
Roberto's professional experience includes working as a Senior Actuary in the Health Division for Munich Re Italia. He also worked for HSBC Insurance Brokers in the Milan Representative Office as a Senior Account Executive and in the London office as an Account Executive.
His degree in political economics is from the Università Commerciale L. Bocconi, in Milan.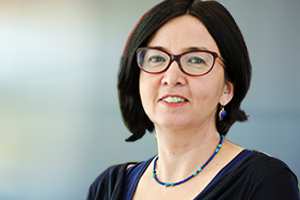 ​Gabrielle Wood
Chief Underwriter
RGA Italy




Gabrielle Wood is Chief Underwriter for RGA International Reinsurance Company dac Branch Office for Italy. Gabrielle develops facultative business and coordinates and provides underwriting services for life, critical illness and total permanent disability insurance, including risk assessment and client training.
Prior to joining RGA in 2006, Gabrielle was the Chief Underwriter for Italy for Swiss Re. She was also a senior life underwriter for the Italian market for Mercantile & General Reinsurance Company. She has over 20 years of underwriting and claims experience.
Gabrielle received a degree in translation interpreting from the College for Interpreting and Translating, Milan, and speaks fluent Italian, English, French, and German. She is a member of AIMAV (Associazione Italiana di Medicina Dell'Assicurazione Vita), the Italian Medical Underwriting Association, and is a founding member of The European Life and Health Underwriters' Association (ELHUA).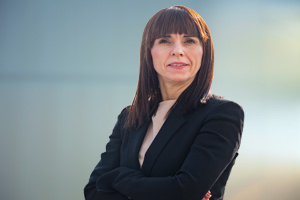 Silvana Surlas
Head of Health
RGA Italy






Silvana Surlas is Head of Health in RGA International Reinsurance Company dac Branch Office for Italy (RGA Italy). She launched the RGA Health business in Italy in 2011 and currently leads a successful and well recognized dedicated team.
Prior to joining RGA Italy she headed the health business unit of Munich Re Italy, being responsible for strategic management and planning, supervision of pricing and underwriting and performance monitoring.
Before she led product development for MR Salute, Munich Re's former Italy-based health underwriting unit.
In Europäische Reiseversicherung (travel insurance) she supervised ERV's subsidiaries and branches in Spain, Portugal, Italy, Poland and the Czech Republic.
Silvana has a business administration degree from Fachhochschule für Ökonomie und Management in Munich and a Master of Arts in philology from Lucian Blaga University, in Sibiu. She is a frequent speaker at health industry events and road cycling addicted.