Middle East
RGA Reinsurance Company Middle East Limited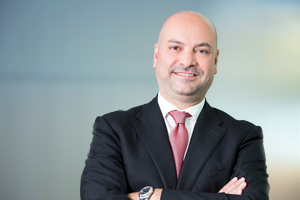 Ashraf Al Azzouni
Managing Director
RGA Middle East
Ashraf has over 21 years of Life and Health Insurance experience combining management, technical and financial aspects of the business.
He is currently heading RGA operations in the region as Managing Director - Middle East and since joining RGA has been leading the efforts of establishing RGA Middle East operations and spearheading the expansion plans in the region that includes North African Countries and Turkey. Prior to that, Ashraf had more than 10 years of association with American Life Insurance Company (Now Metlife ALICO) during which he worked in different areas of their Middle East, Africa and South Asia operations. Prior to that Ashraf had worked for several other companies in the region; Arig Life and Health in Bahrain, Al Khazna Insurance Company in Abu Dhabi – UAE and Al Nisr Al Arabi Insurance company in Jordan.
He earned a general Jordanian secondary certificate from De La Salle College in Jordan and a bachelor's degree in economics and managerial science from M'utah University, also located in Jordan. In addition, Ashraf earned an Intermediate and Advanced Diploma of Insurance Studies from Bahrain Institute of Banking and Finance, and a Certificate of Insurance Practice from Chartered Insurance Institute in the United Kingdom.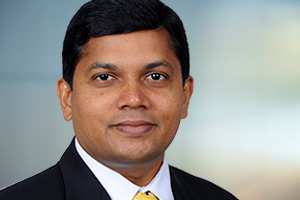 Karunanidhi Muthuswamy
FIAI, FIA
Vice President, Chief Actuary
RGA Middle East
Karuna Muthuswamy has been leading the actuarial function for RGA Middle East since 2016, and previously held Chief Pricing Actuary and Deputy Managing Director roles at RGA India. He has more than 25 years of experience with a strong background in life and health insurance and reinsurance, including management and consulting roles at large global financial services firms such as LIC of India, SwissRe, and Mercer. He also had a prior stint in the Middle East with a direct life insurance company in the Sultanate of Oman.
Karuna was the president of the Institute of Actuaries of India from 2012-2014, and served on the Council of the Institute and on various committees until 2018. He is a Fellow of the Institute of Actuaries of India, and of the Institute and Faculty of Actuaries, U.K.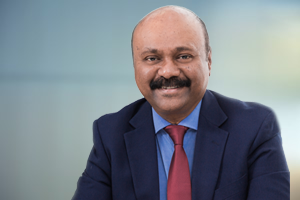 Dr. Dennis Sebastian
Vice President, Head of Health
RGA Middle East
Dr. Dennis Sebastian, a graduate in Medicine from Manipal, India, leads the Health Initiative for RGA Middle East as Vice President, Head of Health.
He has over two decades of regional experience in health reinsurance, insurance, and Third Party Administration (TPA).
He is also an alumni of the prestigious Indian Institute of Management (IIM-A). He is Certified in Social Health Insurance from the International Labor Organization (ILO-Turin), and has a post-graduate qualification in healthcare management from the Royal College of Surgeons of Ireland.
Over the last 19 years, Dr. Sebastian founded the Middle East Insurance Medicine Forum, and has been a prolific speaker and writer and led forums on claims management, health reinsurance, and social health insurance.
Staff
Suresh Vellat

Director, Operations

Amr Afifi
Director, Business Development
RGA Middle East

Tamer Saher

Director, Business Development

Devesh Anand
Director
Underwriting Services
RGA Middle East