United Kingdom

RGA International Reinsurance Company dac
UK Branch Office
RGA UK Services

RGA UK officially opened its doors in 1998 and received a full license to offer reinsurance products in 2000. Less than a decade later, the office was the largest writer of new individual reinsurance business in the United Kingdom. Today, RGA International Reinsurance Company dac is incorporated in Ireland, with a UK Branch Office; it is regulated by the Central Bank of Ireland. Over the years, RGA UK has earned numerous honors, including "Best Overall Life Reinsurer" in the Flaspöhler Cedant Survey and "Best Reinsurer for Longevity Risk Transfer" by the Life & Pension Risk Awards. RGA was ranked #1 since 2013 by claims managers in the U.K. and Ireland on NMG Consulting's Business Capability Index (BCI) and #1 on NMG Consulting's 2017 All Respondent Business Capability Index (BCI) for EMEA in aggregate.
Office Leadership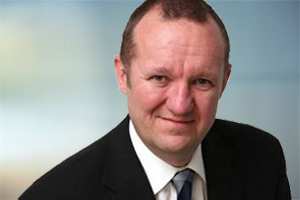 ​Simon Wainwright
Chief Operating Officer
RGA EMEA
Managing Director
RGA UK


RGA International Reinsurance Company dac, UK Branch Office
RGA UK Services Limited
16th Floor
5 Aldermanbury Square
London EC2V 7HR
United Kingdom
T 44.20.7710.6700
RGA manages one of the largest in-force blocks in the life reinsurance industry with approximately $3.3 trillion of life reinsurance in force. The company's mortality and morbidity databases are among the largest worldwide, and we actively mine data to identify and anticipate trends, as well as respond to changing demographics and medical advances that may affect health and longevity.

UK Ventures, RGA's innovation program in the UK market, pursued a variety of initiatives to create growth opportunities for RGA and its clients. These initiatives, covering areas as diverse as wealth management platforms, smartphone life insurance journeys, micro life insurance for mature markets, robo-advice, and m-health apps, share one common feature: they are digital means of attracting current non-consumers to a mature life insurance market. Contact us to learn more.
At RGA, we believe in the power of shared knowledge.
We help underwriters and actuaries stay abreast of the latest insights, research and trends through conferences and training opportunities.

These include RGA's Global Underwriting Learning Framework (GULF) as well as newsletters, white papers and articles.

We have a strong commitment to the growth and success of the U.K. and Irish insurance industries. Our experts are members of numerous insurance-related organizations and play an active role in the working groups of the ABI, ILAG, the actuarial profession and underwriting and medical organizations.
Visit the Knowledge Center to learn more.