Idea in Brief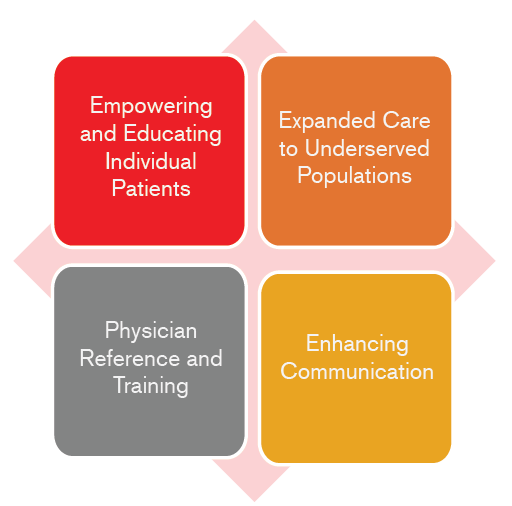 Technological advancements in the last decade have tremendous potential to dramatically change personal wellness, healthcare, and insurance. The development of new medical technology and smartphone applications (apps) related to healthcare creates unprecedented opportunity to improve quality of life and longevity. Individual patients now have tools to understand and better manage their own health, and doctors are able to use new technology to more effectively treat patients. However, the effectiveness of the technology depends on the accuracy of the tools. Additionally, the greatest potential for improved healthcare results from technology supplementing traditional care, rather than replacing physician consultation. Used correctly, technological medical advances have the potential to improve treatments for patients as well as transition from population-based to individualized care.

Consumers have the ability to utilize this technology to better understand their individual risk profiles and base insurance decisions upon knowledge that may not be known to insurers. This creates significant risk to the insurance industry. However, these advances also have potential to create opportunities for insurers as well. New medical technology can streamline the underwriting process and increase the market potential for insurers. Additionally, the opportunity for better health outcomes from technology aligns the needs of individuals and insurers for people to live longer and healthier lives.



New technologies are being deployed to achieve a variety of goals:

Patient Education and Empowerment:
Smartphones are a ubiquitous part of everyday American life. As a result, individuals now have the tools to access medical knowledge to research conditions and treatments. Devices are available to track virtually every aspect of their health and well-being.


Expanded Care Options:
The proliferation of tools means that consumers may now be able to diagnose illnesses and diseases independent of a physician. Under-served populations may now access care with portable and remote technologies. The advancements of the last decade mean that healthcare is now available to many individuals who previously lacked access to quality healthcare.


Communication:
This democratization of medicine means that patient interaction with the medical community is changing. In-person appointments are no longer the only way to receive care. The device that began as a method of communication, the cell phone, has created new and effective ways for patients and doctors to communicate.


Physician Training:
Technological advances and predictive analytics have increased the accuracy of diagnostic tools and accessibility to medical literature. Doctors can now reference the cumulative knowledge of the medical community with the convenience of a smartphone application or wearable hands-free computer like Google Glass.
Read More +