Hong Kong
RGA Reinsurance Company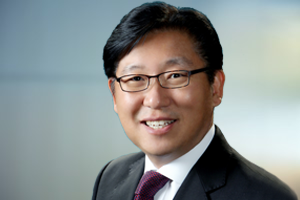 Michael Shin
Senior Vice President
RGA Hong Kong
Chief Executive Officer
RGA Korea
Chief Marketing Officer
RGA Asia
Michael Shin is Chief Executive Officer, RGA Korea, and Senior Vice President, RGA Hong Kong, with executive oversight responsibility for all of RGA's business activities in South Korea and Hong Kong. He is also Chief Marketing Officer for RGA Asia, with responsibility for all marketing activities in RGA's Asia Pacific region.
His insurance industry experience spans nearly three decades. Prior to joining RGA in 2011, he served as Executive Vice President and Chief Marketing and Distribution Officer of New York Life Korea (now ACE Life), where his duties included being Head of Agency Distribution, Marketing, Product Design and Corporate Communication. He was also with Samsung Life Insurance South Korea, where he was Corporate Vice President, Channel Strategy and Planning, and Senior Vice President and Chief of Advisors and Financial Planning Center. Earlier, he spent more than 15 years with Prudential Financial Insurance, where he was Managing Director for the Asia market.
Michael received a Bachelor of Arts (B.A.) degree in economics and international business from the University of Wisconsin–Madison.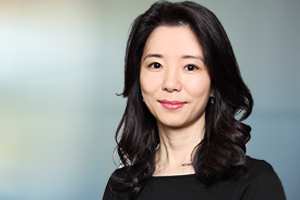 Carmony Wong
FLMI, AALU, ANZIIF, ACII
Head of Hong Kong
and High Net Worth
RGA Hong Kong


In her role as Head of Hong Kong and High Net Worth, Carmony Wong oversees pricing, business development, underwriting and claims for RGA Reinsurance Company Hong Kong branch (RGA Hong Kong), as well as High Net Worth business in the region. Prior to her current position, Carmony was Head of Underwriting Business Development for RGA Asia.
Carmony first joined RGA Hong Kong in 2001 as an underwriter, and in 2007 was promoted to Assistant Vice President, Head of Underwriting and Claims. She led RGA Hong Kong's Underwriting and Claims function, supporting clients in Hong Kong and Southeast Asia and participating in product development initiatives.
Carmony holds a bachelor's degree in biology from The Chinese University of Hong Kong. She is a Fellow of the Life Management Institute (FLMI), an Associate of the Academy of Life Underwriters (AALU), an Associate of the Chartered Insurance Institute of UK (ACII), and a Senior Associate of the Australian and New Zealand Institute of Insurance and Finance (ANZIIF).
Since 2003, Carmony has also served as Program Director and Secretary of the Hong Kong Underwriting and Claims Association (HKUCA). The HKUCA promotes and develops risk management standards and practices for Hong Kong's life insurance industry.