Singapore
RGA International Reinsurance Company dac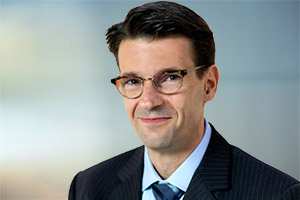 René Cotting, Ph.D.
Senior Vice President,
Asset-Intensive
Global Financial Solutions
As Senior Vice President, Asset-Intensive, Global Financial Solutions (GFS), René Cotting leads a global team in the development of novel financial reinsurance solutions to help RGA clients respond to regulatory and market changes. The team also provides transaction structuring and pricing support. He is based in RGA's Singapore office.
René is a seasoned finance professional with over 24 years of experience in reinsurance, investment banking, consulting, and research. He has successfully originated, structured and executed transactions in Asia, Australia, Europe, and North America. Prior to joining RGA in 2009, René was Executive Director, FI Solutions Group – Insurance for the Dutch state-owned bank ABN AMRO/RBS (Royal Bank of Scotland), serving as the head of its London desk and focusing on regulatory and economic capital optimization for both the life and non-life markets, and on life insurance product development. Before that, he was Vice President, Insurance & Weather Derivatives for ABN AMRO. René began his career with positions at Zurich Financial Services and Zurich Re.
René received his Diploma in chemistry and Doctor of Philosophy degrees from Zurich University. He also completed the International Executive Development Program at INSEAD, a graduate business school with campuses in France, Singapore, and Abu Dhabi.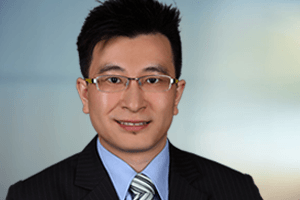 Andy Hui
FIAA
Chief Executive

RGA Singapore
Andy Hui is the Chief Executive of RGA International Reinsurance Company dac.
With more than 18 years in the life insurance industry, Andy brings a significant depth of knowledge and experience across many insurance functions, including business development, pricing, valuation, financial reporting, business operations, and risk management. Before joining RGA in 2011, he worked in a leading life consultancy company based in Asia and prior to that in a direct life insurance company in Australia.
Andy received his Bachelor of Commerce (B.Comm.) degree and M.B.A. from Macquarie University, Australia, and is a Fellow of the Institute of Actuaries of Australia (FIAA). He is fluent in English, Cantonese, and Mandarin.