Southeast Asia
RGA Reinsurance Company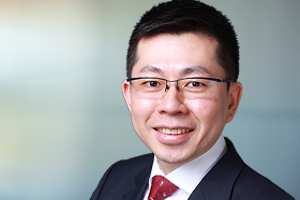 Shih-Nin Low
FSA, MAAA
Senior Vice President,
Managing Director – Southeast Asia Markets
RGA Hong Kong
Shih-Nin Low, Senior Vice President, Managing Director – Southeast Asia Markets, RGA Reinsurance Company, leads RGA's strategic growth and development throughout RGA's Southeast Asia region, which encompasses Singapore, Malaysia, Indonesia, Thailand, the Philippines, Vietnam, and Taiwan.
With more than 25 years in the life insurance industry, Shih-Nin brings significant depth of knowledge and leadership experience. Before joining RGA in 2011, Shih-Nin worked for Nan Shan Life in Taiwan where he held several leadership positions in actuarial, operations, marketing and distribution functions. Prior to joining Nan Shan, he served in actuarial and management roles for AIA Group Limited, both in Malaysia and in the Hong Kong home office.
Shih-Nin received his Bachelor of Economics degree with a major in actuarial studies from Macquarie University, Sydney, Australia. He is a Fellow of the Society of Actuaries (FSA), a Fellow of the Actuarial Institute of the Republic of China (FAIRC), and a Member of the American Academy of Actuaries (MAAA).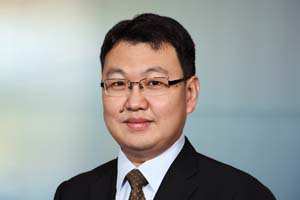 Soo Meng Foo
FSA, AIAA
Head of Indonesia, Philippines, Thailand and Vietnam
RGA Hong Kong
Soo Meng Foo is Head of Indonesia, Philippines,Thailand and Vietnam for RGA Reinsurance Company and is responsible for overseeing RGA's pricing, business development, underwriting and claims activities in these countries. He is based in RGA's Hong Kong Branch.
Soo Meng has more than 12 years of life insurance experience. He was previously a Senior Consultant with Towers Watson for nine years, working in its Singapore, Hong Kong and Seoul offices. During that time, he was involved in projects ranging from mergers and acquisitions, embedded value valuation for financial reporting, asset-liability modeling, economic capital modeling and framework, to product pricing and management training. The projects with which he was involved spanned multiple countries including China, Korea, Malaysia, Singapore and Vietnam.
At AIA Group Limited, Soo Meng worked both in its Singapore and Hong Kong Regional Offices, serving in actuarial roles supporting AIA's operation in Thailand, Singapore and Malaysia.
Soo Meng earned his Bachelor of Commerce degree in actuarial studies from Macquarie University, Sydney, Australia. He is a Fellow of the Society of Actuaries (FSA), and an Associate of the Institute of Actuaries of Australia (AIAA).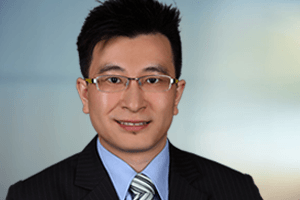 Andy Hui
FIAA
Chief Executive
RGA Singapore
In his role as Chief Executive of RGA Singapore, Andy Hui leads the traditional life insurance business line with overall responsibilities for marketing, business development, pricing and underwriting.
Andy has been with RGA since 2011, serving in a range of marketing and business development roles for the Hong Kong, Singapore and Southeast Asia markets. Prior to joining RGA, Andy spent five years as an actuarial consultant with the Hong Kong office of Towers Watson (previously Tillinghast-Towers Perrin), where he provided actuarial support for the merger and acquisition needs of insurance company clients throughout Southeast Asia, as well as strategic support for their bancassurance needs. His areas of expertise include: economic valuation of life insurance and fund management companies, business planning, distribution value chain analysis, unit-linked product control, and financial reporting. Before Towers Watson, Andy was a Senior Actuarial Analyst with the Wealth Management division of Commonwealth Bank of Australia (CBA).
Andy received his Bachelor of Commerce (B.Comm.) degree and M.B.A. from Macquarie University, Australia, and is a Fellow of the Institute of Actuaries of Australia (FIAA). He is fluent in English, Cantonese and Mandarin.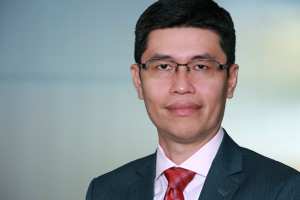 Kay How Tan
FSA, CFA
Head of Malaysia and Head of Operations
Southeast Asia Markets


As Head of Malaysia, Kay How Tan is responsible for business development, marketing, pricing and underwriting for RGA in the Malaysia market. He also serves as the Principal Officer of RGA Global Re Labuan Branch, effective in August 2018. Kay How acts as the RGA management representative to the Shariah Advisory Council. He also leads Southeast Asia operational functions including Underwriting and Claims; Pricing and Treaty Management; and Data Administration and Analytics. He previously served as the Head of Marketing, Southeast Asia Markets. Kay How joined RGA in January 2016, and is based in the Labuan Branch's Kuala Lumpur co-located office.
With a career spanning more than 18 years at prominent multinational life insurers, Kay How has extensive hands-on leadership experience in the product development, marketing and actuarial areas. He has worked in life, health, group, general and takaful business lines throughout the Southeast Asia region, including Malaysia, Singapore, Indonesia, Vietnam, China and Thailand. His prior roles include serving as Chief Marketing Officer of a top life insurer in Malaysia, Director of Product Strategy for Thailand's largest life insurer, and as Senior Vice President/ Head of Group Product Management for a large Singapore-based regional life insurer.
Kay How received his bachelor's degree in actuarial science from the National University of Malaysia. He is a Fellow of the Society of Actuaries (FSA) and a CFA charterholder.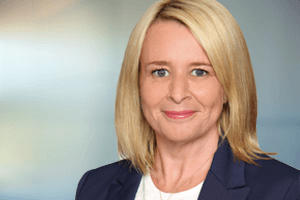 Emma Wilkins
Research and
Proposition Manager
Global Health
Emma Wilkins is Research and Proposition Manager, Global Health, and is based at the RGA Hong Kong office. Prior to her current role, Emma was RGA Head of Health –Southeast Asia Markets, and worked across Southeast Asia markets to build and develop RGA's health reinsurance business through the delivery of high-quality and sustainable products, solutions and services to RGA's partners. Emma joined RGA in April 2017.
Emma has more than 20 years of life, health and medical claims management and product design experience gained from working in the U.K., South Africa and, more recently, in the Asia Pacific region, where she has been based for the last six years. She has held several senior reinsurance roles, and served as Group Strategic Claims lead for two years at direct insurer AIA, where her time was equally split between Hong Kong and Thailand.
Emma is passionate about using her expertise in managed care and health intervention strategies to develop medical products and services that improve the value proposition of insurance, reduce the protection gap through increased accessibility, and improve the overall customer experience.